Retreats
About The Teacher
In 2010, Will gave up his apartment, many of his belongings and a budding career as a mechanical engineer in order to travel the world. He left everything he knew, unsure of what he was looking for, and unsure of what he would find.
After nine months of relaxing, enjoying himself and going on adventures, he spent some time at a remote Buddhist meditation retreat center in India. Although his interest in spirituality was not yet piqued, he was deeply touched by the experience, received unexpected emotional healing, and began to value generosity and compassion more than success in career, financial wealth or social status.
A little more than a year later, he stumbled upon Kaivalya, a small Hridaya center in Guatemala. This time, more open to spirituality, he was profoundly touched by the deeply intuitive Hridaya teachings and realized he wanted to dedicate himself fully to this path of Self-discovery.  He went on to the Hridaya Center in Mazunte, Mexico to immerse himself in many group and solitary silent meditation retreats and the 500-hour Hridaya Teacher Training with Sahajananda.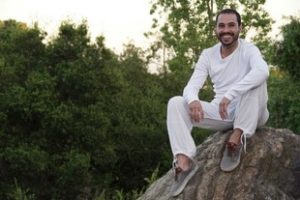 Hridaya teachings have opened Will to a sense of wonderment and gratitude for life, increased his capacity for love and intimacy with himself and others, and given him a deep, stable sense of peace and happiness. He has not only experienced these changes in himself, but has seen them in so many others who come across the Hridaya teachings. Will genuinely believes that the Hridaya teachings and practice can help bring love, beauty, peace and joy into anyone's life. He has re-prioritized his own life and dedicated himself to going deeper into the love, peace, happiness and compassion that meditation reveals.
Now, after having spent a few years off and on living at the Hridaya Center, going deeper in his own practice and in his understanding of the teachings, he feels compelled to share. He is especially passionate about bringing these teachings to those who are interested, yet may not have had the same opportunity to wander the world in search of something deeper. He is also deeply committed to bringing these qualities more fully into his everyday life and his interactions with others.
Contact: will@hridaya-yoga.com
Source: hridaya-yoga.secure.retreat.guru
Reviews
Write a review - tell others about your experience.
Center