Julia Planine-Troiani
About The Teacher
Julia Planine-Troiani (E-RYT 500) has taught in New York City, San Francisco, and Los Angeles. She has studied deeply with yoga, contemporary dance, meditation, movement therapy, and integral anatomy for over a decade. Julia offers a strong, clear, and compassionate practice with humor and grace. She welcomes those who are interested in taking a closer look, exploring the murky and sparkling seas of ourSelves, and rediscovering our own profound potential. Upward and onward with love!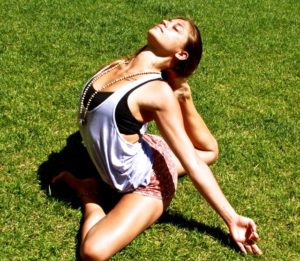 Source: samasati.secure.retreat.guru
Reviews
Write a review - tell others about your experience.
When mind is quiet, all is Self. When mind moves, the world arises. So be Still, throw away everything and be free. Papaji
Close