About The Teacher
Angela O'Hara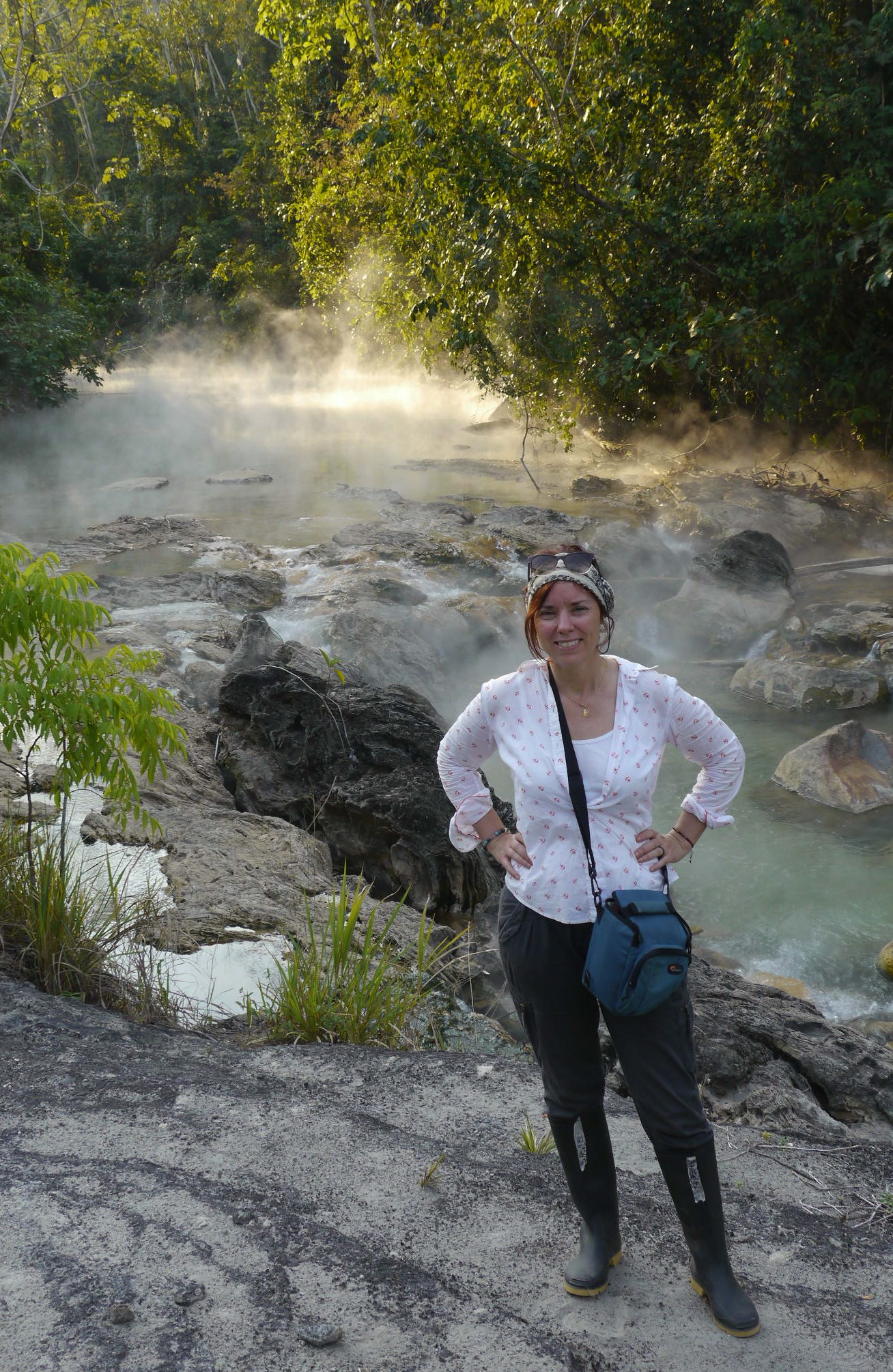 Angela O'Hara BDES, MA, PHD-ABD
Angela O'Hara has dedicated the last eight years of her life to researching the art, culture, and medicine of the Upper Amazon of the Peru.  An artist, author, and professor of communication and culture, she has focused her fieldwork on the traditional wisdom and creative practices of indigenous peoples of the Upper Amazon.  She came first to Pucallpa to write about the community of visionary artists in Pucallpa and encountered vegetalismo, the syncretic cosmology of mestizo shamanism. This interest lead her to further continue her fieldwork and research at Santuario Huishtin and to observe into the enormous growth of interest in Amazonian plant medicines by foreigners in what has become known by some as "ayahuasca tourism" (or what she terms "participatory travel.")  Over time, she has developed many deep insights into the intercultural dynamics (the dark and the light side) of this unique medicine path.
In addition to her research, Angela O'Hara is also a shamanic coach trained with the Institute of Shamanic Medicine in Toronto, a knowledge path that integrates First Nations traditions and shamanic practices. From this training, she has specialized in the area of creativity and started her own consultancy "Creative Fire Coaching" to work with creative people who feel blocked in their potential to express their own gifts. Her time is divided between her research in the jungle (Upper Amazon of Peru) and practice and family life in Toronto, Canada.
[caption id="attachment_802" align="aligncenter" width="4608"]
Receiving energy from the Yakumama, the spirit of the boiling river, Shanay-timpiska[/caption]
Creative Fire Coaching
My mission is to help liberate your natural born creative potential so you can lead a more vital, prosperous and fulfilling life…
Creativity is life force energy and when it becomes blocked, we can experience depression, confusion, and despair. Life can become exhausting and drained of colour. We struggle to find both pleasure and meaning in our day-to-day existences.  Sometimes the feelings of blockage can be so extreme we can literally feel alienated from everything and everyone that meant anything to us. But there is good news!
We can develop the awareness necessary to recognize those blocks to our potential. We can identify the source of the energy drains and negative intrusions, we can recognize our personal tyrants and overcome them. With the right support and guidance, we can develop disciplines and beneficial practices that can help us to tap our inner resources and navigate our way out of depression and despair to live the dream we always wanted.  Whether you are working in a creative field or want to lead a more empowered creative life, I can help you. Drawing on ancient indigenous wisdom traditions and the transformative power of Amazonian plants, I have cultivated  a variety of programmes that are powerful and effective. In a relatively short period of time, I can give you the tools and practices that will put you on the path to creative healing and self-discovery!
Source: santuariohealing.secure.retreat.guru
Reviews
Write a review - tell others about your experience.