About The Teacher
Masha is a yogi, rock climber and nature lover. She teaches her unique and transformative classes and retreats across Europe and was part of the Sivananda Yoga team in Teacher Training Courses in France and India. More recently, she has made a commitment to yearly trips to India to study with her teacher at KPJAYI in Mysore.
Masha's teaching offers a heart-opening, invigorating and experiential practice, grounded with a focus on both physical and energetic alignment. Yoga, when practiced with this holistic awareness becomes fluid movement therapy.
Her own practice and therefore teaching encompasses Asana, Pranayama, Relaxation, healthy diet, positive thinking & Meditation.
She is currently doing a 4 year long Feldenkrais Method teacher training, seeking to fine-tune her knowledge of anatomy, alignment and the mind-body connection. Masha also teaches in German, Spanish and French.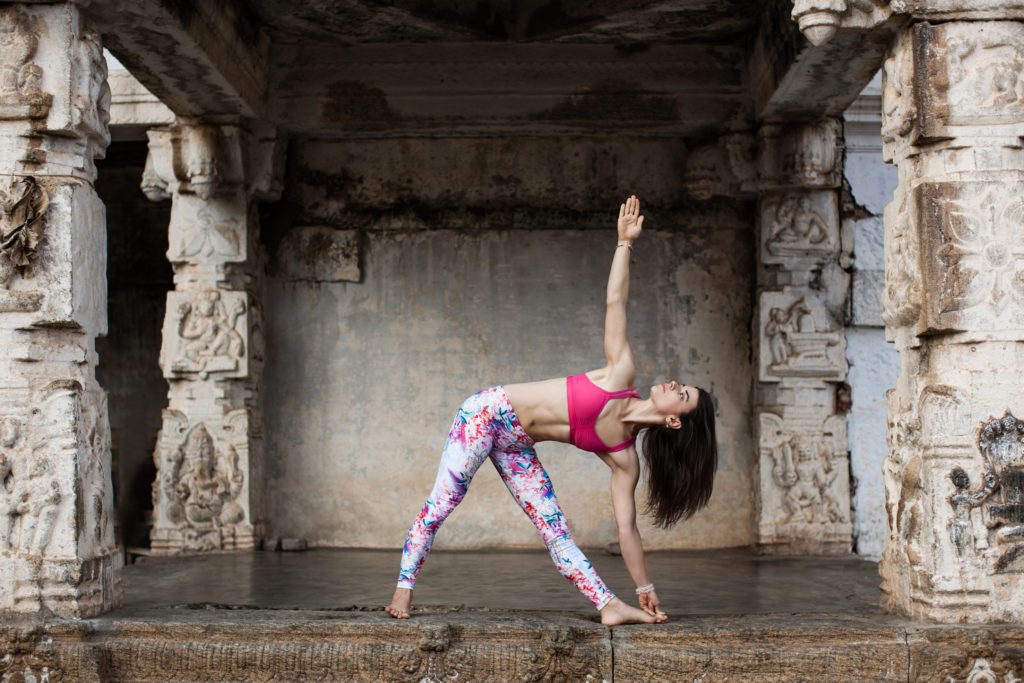 Reviews
"I have always wanted to practice yoga but had never found a yoga teacher that I felt connected with. With Masha, I had my a-ha moment and it was everything I imagined yoga to be. I felt relaxed and the class flowed with ease. I left feeling restored and possibly a few inches taller! An amazing experience which I will want to repeat in the near future. I couldn't recommend her more highly!"S.J, London, UK
"I have gained a lot from Masha's Yoga classes. She is a very technical teacher who is able to describe, in stages, all the muscle groups and body landmarks involved in an Asana to help me find that 'extra' bit of release and comfort in a pose. I love how she integrates mantras and pranayama into her class and how she is able to adapt her lessons to the needs of students. Her knowledge of yoga is integrated and deep and I look forward to learning more from her." Fiona M., Massage Therapist and Ayurvedic Life Coach, Australia
I walked into my first yoga class with Masha and my life has never been the same! She is a truly gifted yoga instructor and the most serene and calming person I have ever met. I took several one on one sessions (I am a beginner). Masha is extremely educated in all yoga practices and is a student of all subjects as well. I felt through a combination of her yoga instruction techniques and words of wisdom she knew exactly what I needed to guide me spiritually, mentally and physically…
…while Masha is encouraging she also promotes happiness, serenity, integrity, truth, love and grace. I can honestly say after my sessions with Masha I walked away with a new strength in my body, a new air of positivity and a sense of "weightlessness". A.L., USA, Texas
Source: akasharetreat.secure.retreat.guru
Reviews
Write a review - tell others about your experience.
Paper tiger dogs
running at twelve thousand feet
chase while apus smile Riwo Chöga