About The Teacher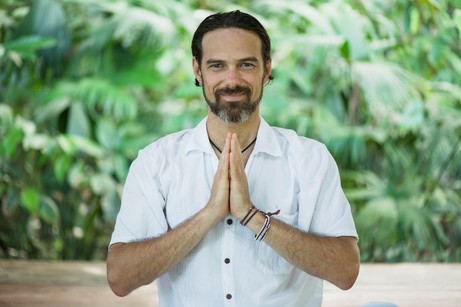 Zachary Towne-Smith (RYT 200hr) is a passionate connector.  His innate creativity, flexible perspective, and quick smile make him a natural leader, inspiring participation and thoughtful consensus in the wide array of groups he works with.  He has dedicated his life to the study and development of intercultural relations and the facilitation of innovative solutions for sustainable well-being.  His Cum Laude B.A. from Harvard College led him to explore issues of privilege and work for justice from his hometown of Philadelphia to the Guatemala City garbage dump.  This work has taken him throughout the Americas engaging diverse stakeholders in strategic planning through the development of creative and critical thinking in fields such as education, public health, business, creative industries, and entrepreneurship. 
He expresses his own creativity through music, photography, and capoeira bringing insights from these arts into his facilitation and mediation.  In 2006 he co-founded the Guatemalan non-profit Imagitlán.  Together with this multi-disciplinary group he led the development of the Holistic Action Planning for Innovation (HAPI) methodology and has implemented it in many diverse contexts ranging from economic to cultural development, resulting in stakeholder-owned solutions to shared challenges.
He believes that interpersonal relationships and creativity are the keys to sustainable innovation, and brings a unique skill set to his work with individuals and groups in settings ranging from corporate board rooms to dirt-floored rural schools.  His multi-cultural and multi-lingual fluency are valuable assets as groups develop and maintain creative environments of respect and trust.
Source: kurakurayogaretreat.secure.retreat.guru
Reviews
Write a review - tell others about your experience.