Akal
About The Teacher
Akal is the founder and director of Aquarian Yoga Center. Prior to becoming a Kundalini and Hatha yoga teacher, he journeyed on many spiritual paths, including teaching catechesis in a remote village of a South Brazilian Island. Later he studied parapsychology in Brazil at IPAPPI (Instituto de Parasicologia y Psicotronica), as well as metaphysics at the University of Metaphysics International and The Science of Universal Kabbalah in NY.
Akal has been practicing meditation for years. He knows that this practice is essential to develop the real You, a true and magnificent spirit. He incorporates the yogic lifestyle in his classes and programs. With timeless devotion to the spiritual teachings, he will be the guide, motivating to push you past your limits so that you may connect to the incorruptible principle which is your true essence.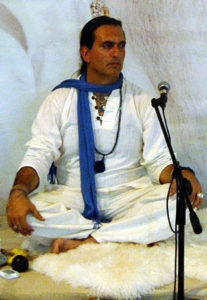 Source: samasati.secure.retreat.guru
Reviews
Write a review - tell others about your experience.