About The Teacher
Career Coach |  Start-up and SME Consultant | Trainer & Speaker
My work now is dedicated to empowering professional women who thrive for a meaningful work-life to acknowledge who they really are, share their individuality with the world, and attain joy and abundance from it.
My corporate experience may somewhat categorize me as a Finance Professional with an MBA, but I divert a little from the conventional numbers person that you may know. I love spiritual quotes, Mini Coppers, deep conversations, kids, Oprah, non-conventional art, creative small businesses, puppies, urban fashion, Zumba, mint chocolate, and chill out music, all into one. Although my diploma says Chartered Accountant, I am truly a ChaTTer Accountant with a great passion for corporate consciousness and for bringing out the best in others.
For 10 yrs, I climbed the corporate ladder and achieved most of my top corporate career goals. While it was financially rewarding, I was starting to feel exceedingly exhausted and drained, and my work didn't feel deep nor meaningful in the world. I felt a deep need to make peace with myself for working in an environment that slowly didn't resonate with my personal values and beliefs anymore.
Ever since I was young, I really enjoyed talking and interacting with people. Throughout the years, I've been meeting really fascinating people who opened their hearts to share their stories with me. I could identify with their situations and attempt to help them find joy within the lacking areas of their lives. People would often come to me for advice, but what they would really walk away with is empowerment to be the best version of who they already are.
I saw significance in this and made a shift in my career to focus on "bringing out the best in you", because the "best in you" is important enough to change the world. As Gandhi said: " You must be the change you wish to see in the world". I do believe it's a waste of energy to criticize the lack of change in the world around us if we can't be a part of that change. The one thing that we can safely invest in for a better world is ourseves. The "best in you" is happy and full of energy, fully invested in your work, has time for fun and leisure, and enjoys life's journey in the present moment.
Imagine a whole world of happy people who live up to their purpose and find meaning within their relationships, daily jobs, and activities. I certainly can't wish for a better world than that.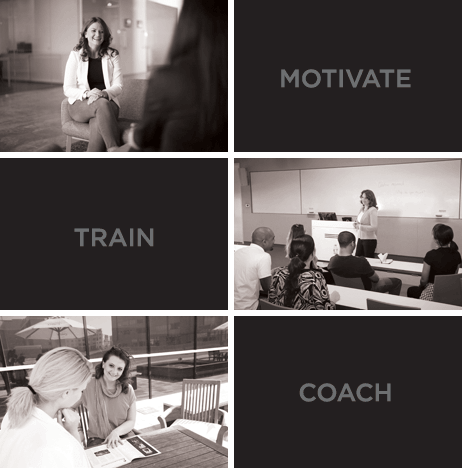 I was born in Brasov, a charming mountainous city in Transylvania, Eastern Europe, neighboring Dracula's hometown. Brasov is a place that I love dearly and where I owe my strong Romanian/Hungarian roots.
When I was 11 years old, my family and I moved to Montreal, which became our family's new home. What a blessing to grow up in Canada, a unique country with beautiful diversity and equal opportunities for everyone. I was fortunate to complete my Bachelors degree at Concordia University and later become a member of the Order of Chartered Accountants of Canada.
Montreal's multi ethnicity inspired me to travel and discover the world. In 2006, I experienced my first foreign adventure as part of Concordia University's student exchange program in the South of France. I am grateful for this unique experience that spread my wings and gave me perspective on the multiple possibilities that are within my reach.
After working 10 years in the corporate world in Canada, I embarked on a new journey in the UAE. I pursued a full-time MBA at Hult International Business School in Dubai and Shanghai and later moved to Abu Dhabi for a job in the oil & gas industry. Experiencing a new part of the globe taught me a lot about myself and about the world around me. The people that I met throughout my 4 years in the Middle East and Asia contributed to a meaningful growing phase in my life.
Source: akasharetreat.secure.retreat.guru
Reviews
Write a review - tell others about your experience.
Center