Retreats
About The Teacher
Jooil "Julie" Jones is Gokul Yoga's Director of Marketing and International Relations. She is focused on expanding Gokulcandra practice worldwide by assisting Gokukcandra Das (Jani Jaatinen) in the planning and his teaching of Gokul Yoga workshops, training sessions and retreat programs in diverse international locations.
One thing you'll learn wen you meet Jooil is how important it is to never lose sight of who you are. After a life-changing car accident and surgery Jooil regained her mental and physical strength as she put her whole heart and soul into her yoga journey. Jooil has since completed over 500 hours of teacher training coursework, and she also has become a well-trained and sought after practitioner of Vedic Thai Bodywork.
Jooil has always known that life, like your yoga journey, is not about reaching a destination or measuring your progress; rather it's about your interaction with, learning and understanding of the people you meet along the way. Because of that you will notice and appreciate that when Jooil teaches yoga classes or assists in Gokul Yoga workshops, training sessions and retreats her determination, spirit and go-getter attitude always create a fun and open atmosphere, where you can push yourself as much as you like in a hands-on nurturing setting.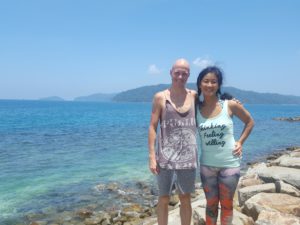 Source: mahavidyayoga.secure.retreat.guru
Reviews
Write a review - tell others about your experience.
Body, like the mountain
Heart, like the ocean
Mind, like the sky. Dogen