Retreats
About The Teacher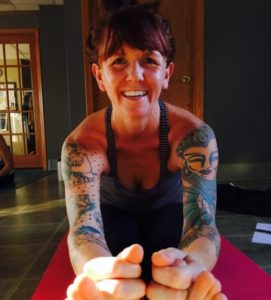 Robyn is the owner and operator of Healium Hot Yoga in Milwaukee, WI. She has had the great fortune of teaching yoga for the last 7 years and being involved in the fitness world for over 15 years. Robyn teaches a powerful, energetic, and challenge form of vinyasa yoga. What she finds amazing about yoga; it is challenging on so many levels, yet it is accessible to almost everyone.  Even 5 minuets of yoga a day can do great things!  Just know that  every day is different and every class is different, all she asks is that you show up with an open mind and open heart.  Give your self space in your practice to take breaks when you need and honor your time in class for you!  If that means you sit on your mat for 60 minutes and just work on your breath, great!  Guess what….if you are breathing, you are doing yoga!  Yoga is hard, but it doesn't always have to be so serious.  It warms her heart to have a wonderful community of people that love to move, sweat, laugh, and feel great together.  If you haven't already, come enjoy a retreat with her!  Sweat the small stuff!
Source: peaceretreat.secure.retreat.guru
Reviews
Write a review - tell others about your experience.
Center