Retreats
Mar 27 - Apr 4, 2020 (9 days)

Mar 27 - Apr 4, 2020 (9 days)
About The Teacher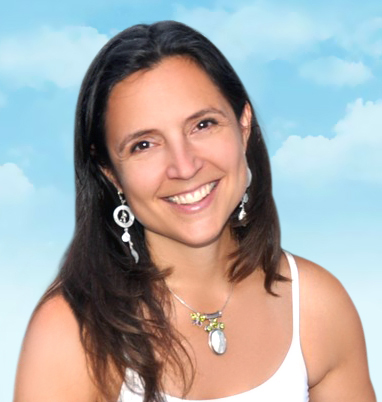 Natalie Cutsforth helps women and men on the path to inner-peace align with their soul essence, dissolving unconscious blocks and updating soul vows. She is a powerful clairvoyant who sees where healing is available through release of the charge from unresolved experiences in the soul's memory. Natalie connects with the sixth-sensory world to free her clients to create the experiences they desire in this life. She makes mystical practices accessible, teaching energy awareness tools, ritual, and intuition skills online. Natalie's grounded approach to healing comes from equal acceptance of the raw realities of earthly life and the magic of unlimited possibilities.
Raised on a cattle ranch in the coastal mountains of Oregon, in a hardworking and open-minded family, Natalie was inspired early in life to travel the world. One of her first independent acts was to earn the money and a position as part of a student peace delegation to eastern Europe shortly after the Berlin Wall fell. After which she traveled alone for three months through ten countries in Europe. It was the beginning of a lifetime love of travel, culture and trust in the divine mystery. A graduate of University of Colorado International Affairs program in 1995, Natalie has over twenty years' experience working in the technology industry focused on geographic information systems (GIS), business development and marketing. She has managed relationships with a full spectrum of small businesses, Fortune 500 and government clients, traveling throughout the United States and World. In addition, she served as President on the Board of Directors for two industry organizations. Certified as a clairvoyant reader and healer by the Inner Connection Institute in Denver Colorado, Natalie's spiritual awakening began in 1997 with a dream that led to a decade of intensive work with spiritual mentor, Dawn Eagle Woman.  On this sojourn she explored many esoteric traditions, gleaning what resonated with her truth.  Natalie has published numerous articles in newspapers and magazines,
and has blogged regularly on the topic of accessing intuition since 2010. She is in the process of writing several books that she intends to finish with a little levity, luck and discipline.
Today Natalie lives in Central Oregon on a small homestead, gardening, seeing clients, teaching and investing her energy in the sacred land she's been bless to call home.
Source: bellaretreats.secure.retreat.guru
Reviews
Write a review - tell others about your experience.
Center