About This Center
Located at a medically licensed luxury resort in Guanacaste, Costa Rica, Rythmia provides guests with an all-inclusive "Transformation Vacation".
Highly customized programs are developed for each guest and include farm-to-table organic food, massages, volcanic mud baths, spa amenities, Shiva Rea Yoga, and a whole range of activities and excursions are in addition to Rythmia's groundbreaking medically supervised plant medicine program, spiritual instruction and guidance. Our intention is for our guests to experience healing and awakening, while ultimately raising the consciousness of the world.
Founder and CEO Gerard Powell strives to change millions of lives after transforming his own life by using the elements included in these programs. He now wants to pay it forward so others can also live inspired lives.
"The resort itself is so beautiful and lush. Almost from day one the staff magically knew our names and made us feel like we were at home. I can honestly say that my husband and I returned home closer than we have ever been...."
~ Lisa D
Skill Level:
✔ Beginner
✔ Intermediate
✔ Advanced


Excursions & Additional Activities:

○ Horseback riding
○ Canopy tour/ zipline
○ Stand up paddle boarding (ocean or mangroves)
○ Waterfall hike
○ Mountain bike
○ Snorkeling
○ Turtle Sanctuary
○ Surfing
○ Golf
"This place is pure heaven... from the amazing staff, to the life-changing plant medicine ceremonies, thoughtfully curated classes, delicious food, and beautiful surroundings - everything is perfectly designed to allow guests to dig deep, heal and renew."
~ SL Pearson
"What I experienced at Rythmia will never be (contact info blocked) gems of truth I've gained from my stay at Rythmia are still unfolding. I am still in awe of what I learned there... During our stay, we had the most delicious plant based food that felt nourishing to my body and spirit." ~ Amanda M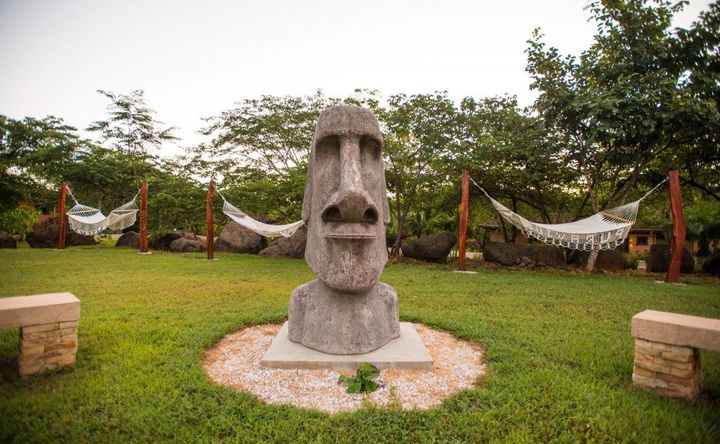 Venue Highlights
Rythmia Life Advancement Center in Guanacaste, Costa Rica, one of the five Blue Zones of the world, where its natives live the longest and happiest lives. It offers the most current breakthrough modalities for life transformation including Plant Medicine by Dr. Vanessa Grillo using the sacred plants native to the area, Dr. Michael Beckwith's renowned Life Transformation Program, The Answer Is You, which provides inspirational teachings and tools to help transcend self-limiting beliefs, Prana Vinyasa Yoga by Shiva Rea in a beautiful, safe and private haven in a first-class resort setting on 4500 gated acres of magnificent beachfront property, Gerard Powell reveals his secret to manifesting abundance with his course in Truthenomics and The Dead Sea Cleanse, a hydrotherapy colon cleanse.
When booking at Rythmia, guests choose between either a 7 or 14-night retreat package that includes each of Rythmia's five world class programs as well as:
Rythmia pool
Health club
Spa - massages, volcanic mud baths, and more
Guided meditation
Breathing class
Nightly music
Farm to table organic meals
Bicycling
*Rythmia is currently offering a special rate of $299 per night (a $599 value).
Guests begin and end their journeys with a live blood cell analysis, aura photo, a medical doctor and a life coach. Their goals are defined and individual programs are developed to achieve them.
The many benefits of the comprehensive program at Rythmia include healing of emotional trauma, a greater sense of purpose, genuine and sustained happiness, natural healing of physical ailments, detoxification, elimination of addictive tendencies, inner and outer balance, and improved interpersonal relationships.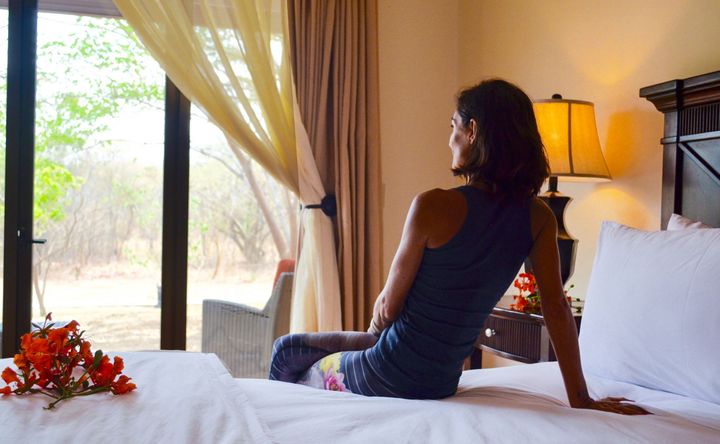 Accommodations
We provide luxurious and spacious accommodations in a serene, quiet setting. Your room will invite you to relax and reflect, enjoy the stunning views of the forest and the enchanting songs of native birds. All rooms are furnished with original art, therapeutic beds and luxury resort decor.
Our rooms are all situated within casitas (small houses) with private bathrooms and plenty of air-conditioned space. Guests can book either single, double or triple bedrooms. Most of your time at Rythmia won't be spent in your casita but it'll be a perfect place to take a break, read or meditate, take a shower in some of the cleanest water in the world, or take a nap. Casita rooms are individualized in order to provide privacy, quiet and rest which will be so important as you're relearning how to love and treat yourself right during your stay at Rythmia.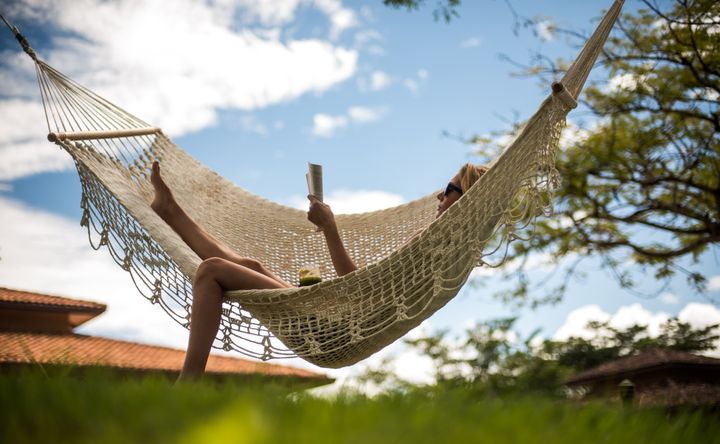 Amenities
A/C in Rooms
Free Wifi
Spa
Sauna
Pool
Towels
Free Parking
Tour Assistance
Coffee/Tea
Restaurant
Fitness Center
Yoga Studio
House Keeping
Bicycles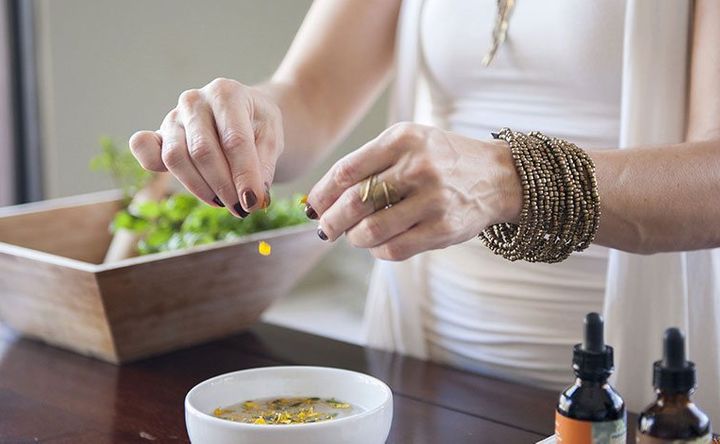 Menu Types
Vegan
Vegetarian
Pescetarian
Meat
Gluten Free
Dairy Free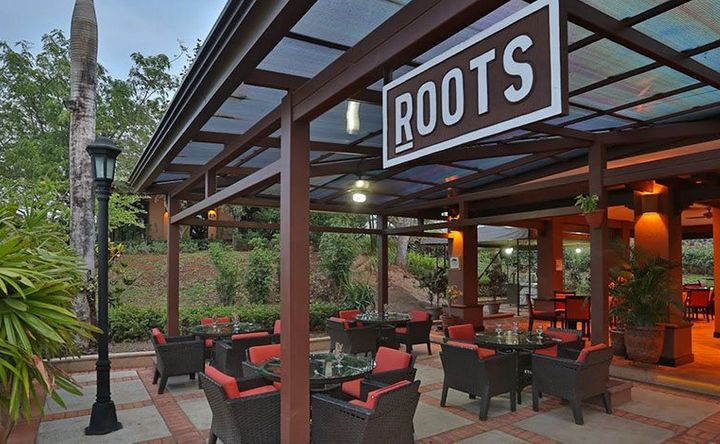 Menu/Cuisine
Our on-site restaurant, ROOTS, serves locally sourced, farm-to-table organic foods. Our culinary program has been designed to help you maximize your healing and growth at Rythmia and teach you the possibilities that a truly healthy diet can bring into your life. Delicious organic food is prepared daily by first class chefs from locally grown ingredients.
Our food is sourced from Huerta Organica, a local, organic and sustainable farm. Rythmia LAC presents foods that are of the highest vibration, innovative and creative, and of course nutritious and healthy. We're committed to organic and sustainable local sourcing practices for the foods that we serve. That means that we do employ a "farm to table" mentality with our dishes. We provide every variation of diet from Vegan to sustainable meat consuming diets. All animal products that are served come from local farms using the highest levels of integrity around the treatment and practices of animal welfare.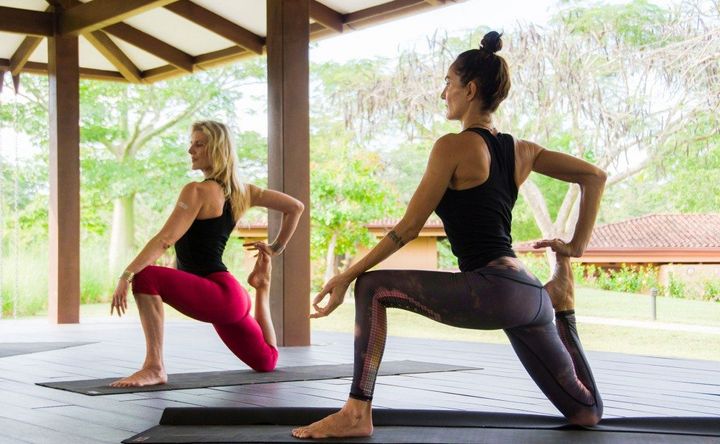 Directions
Fly into Liberia airport (airport code LIR). There are direct flights from a number of major cities in the U.S., such as Los Angeles (LAX) and New York (JFK). The resort is a one hour and twenty-minute shuttle ride from the airport and shuttle rides are available.
Reviews
Write a review - tell others about your experience.
Teacher