About This Center
The Yoga Ranch was founded in 1974 by Swami Vishnudevananda to provide a peaceful retreat structured around a full immersion into Yogic living and nurtured with the natural beauty of the Catskill mountains in upstate New York.
The simple living close to nature quiets the mind and prepares it for meditation and the high thinking of the Vedanta philosophy. Asanas (yoga postures), Pranayama (breathing techniques), vegetarian meals, chanting, and working together in Karma Yoga help complete the Yoga experience.
Guests are welcome to join us for a "Yoga Vacation" retreat and choose their own dates, or can come to one of our scheduled retreats with a specific focus. We are accessible by bus from New York City, and also have free parking available.
The Sivananda Ashram Yoga Ranch was founded in 1974 by Swami Vishnudevananda of southern India, for the practice of Yoga and the study of Vedanta. It is nestled in the beautiful rolling Catskill Mountains, just 100 miles outside New York City. It is an ashram within the international Sivananda Yoga Vedanta Centers, one of the largest Yoga organizations in the world. Swami Vishnu's vision is still very much alive today and the organization he founded in 1969 has trained more than 45,000 Yoga teachers to date.
Deeply-rooted in classical Yoga and Vedanta, and secluded in the natural Catskill beauty, the Yoga Ranch is a peaceful haven to relax, rejuvenate, and explore the depths of spirit.
The meaning of life is found by diving deep, deep within. - Swami Vishnudevananda
Venue Highlights
Everyday, we offer two hatha-style yoga classes, two guided meditation sessions, and two vegetarian meals. We also offer special afternoon workshops on yoga philosophy and evening musical concerts throughout the year.
Our traditional Russian Banya, or wood-burning sauna, is a favorite among guests seeking detoxification, wanting to soothe sore muscles, or simply looking for a warm place for reflection. The sauna is open on Saturday and Sunday.
Our Wellness Center is a wonderful addition to your yoga retreat or weekend getaway. Our experienced massage therapists offer a variety of Ayurvedic and Western massage styles. Please call ahead to make an appointment.
Our hiking trail offers a perfect opportunity to stretch your legs and enjoy the natural beauty of the Catskill mountains. The hike is self-guided, and over weekends we offer guided nature walks.
Our onsite boutique offers a vast collection of classical Yoga books from the leading authorities on Yoga, as well a wide selection of Yoga music, meditation tools, and other Yoga products to help you deepen your spiritual practice. Enjoy a diverse selection of health food goodies and yoga accessories, including yoga mats and bags, incense, malas (prayer beads), and decorative items for your home altar.
We have a strong commitment to sustainability. Nearly all of our power is sourced from our on-site solar array, and our passenger van plugs in directly to the solar array to receive it's fuel from the sun. Some of our food is grown in our on-site garden and food forest. All food waste is composted and used to enrich the soil in our garden.
We offer three 200-hour certified Yoga Teacher's Training courses throughout the year. This 4-week course is styled after the ancient Gurukula system in which students live, study, and work with their teachers and fellow students in an ashram. Through hands-on learning and guidance, deepen your practice and gain the skills needed to teach yoga. Our graduates receive an internationally recognized certification through the worldwide Yoga Alliance confirming they have the practical knowledge and experience to teach Hatha Yoga (asanas, pranayama and relaxation).
Accommodations
We offer a variety of accommodations suited to your needs. Our most economical option is our shared dorm rooms, which house 3-4 guests of the same gender in bunk-style beds. Our double rooms are perfectly suited to couples or pairs of friends, which have 2 twin-style beds. Single rooms are perfect for enjoying peace and solitude, with a desk and a twin bed. If you would like more private space and a private bathroom, our private apartments can house one to four guests.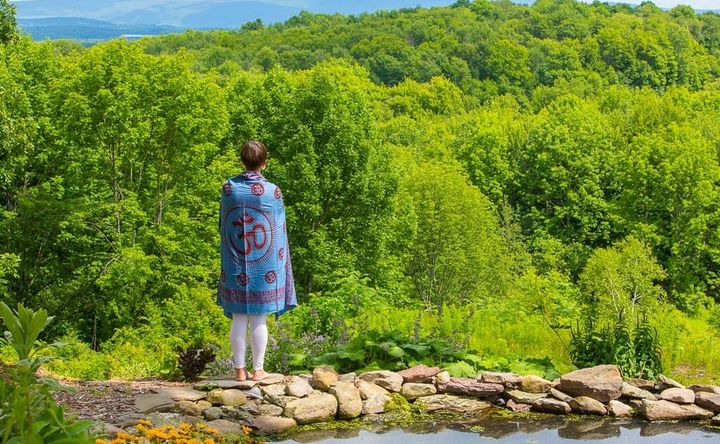 Amenities
Free Wifi
Sauna
Towels
Free Parking
Yoga Studio
House Keeping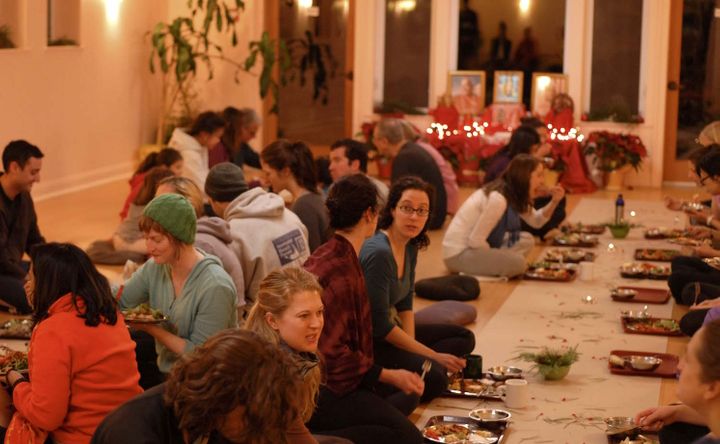 Menu Types
Vegan
Vegetarian
Ayurvedic
Organic
Gluten Free
Dairy Free
Nut Free
Menu/Cuisine
We offer two buffet-style vegetarian meals at 10am and 6pm. Nearly all of our food is organic and locally-sourced, and some is even grown in our on-site garden. We are happy to accommodate dietary needs such as vegan, gluten-free, and nut-free. If you have specific allergies, please indicate them on your reservation and we will do our best to accommodate your needs. Our on-site boutique also sells delicious snacks, drinks, and ice cream.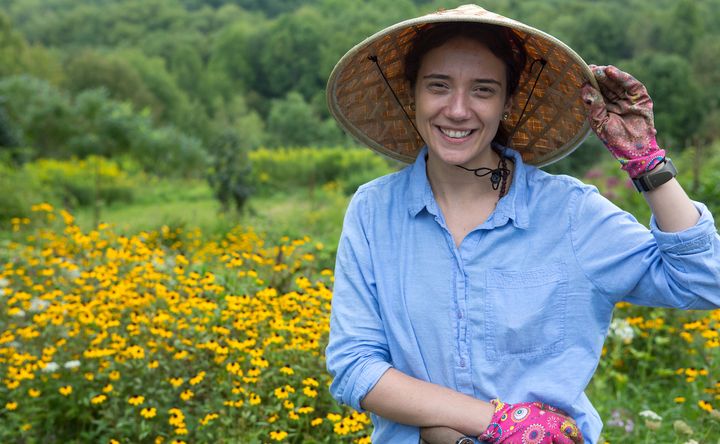 Directions
We are located in Woodbourne, NY, a 2-hour drive from New York City. Free on-site parking is available. We are also accessible by bus from the Port Authority station in New York City. Please contact us for specific bus times and instructions.
Reviews
Write a review - tell others about your experience.