About This Center
During this wonderful and unique retreat, you will travel by a comfortable private bus from Quito/airport to a five-star location, a private medicine retreat center built in a lush Amazon jungle reserve next to a crystalline sacred river. You will be welcomed by an open-hearted indigenous kichwa indigenous staff who will take care of you and cook delicious and nutritive meals full of fresh vegetables and tropical fruit. Cozy and clean bamboo huts with orthopedic mattresses, bug nets and hammocks will allow you to rest profoundly. English-speaking facilitator and translator with deep knowledge of medicinal plant work will be present and supporting you in your process. You will experience the ancestral way of using the sacred tobacco medicine for curative and visionary purposes in the 1st ceremony. Then you follow with 4 powerful Ayahuasca ceremonies that are led in a very safe way by a kichwa elder shaman, one beaming with strong energy, positivity, and humbleness, who will guide you with hours-long beautiful singing during your trance state. You will receive an individual energetic adjustment and cleansing "limpia" ritual in each Ayahuasca session, improving your energy and receiving blessing and positive energies that will make a significant improvement for your life after the return. During the whole stay, you will be able to engage with plants and animals on several guided excursions in primary virgin jungle, including one to a sacred giant tree and another to a majestic waterfall used for the initiation of shamans. This retreat offers you a chance to live next to the Ayahuasca and other medicinal plants, that we reciprocally plant on the property, and participate in the preparation of the ceremonial brew as well as planting your own Ayahuasca baby. In your free time, indigenous people will be happy to help you to create your power talisman from the Ayahuasca wood or other gifts. During your stay, you can learn about potent Amazonian plant medicines and you can have them prescribed for you to bring home. Learn about indigenous legends, drink their sacred Wayusa tea every morning, learn Spanish, taste some chocolate and return home much more positive, healthy and grounded. With your visit, you are co-funding our conservation efforts to stop the destruction of nature and indigenous cultures (our help has been certified by indigenous organizations).
Beautiful, tranquil and comfortable space for deep healing work with Ayahuasca, led by an indigenous shaman and facilitated by an English-speaking interpreter.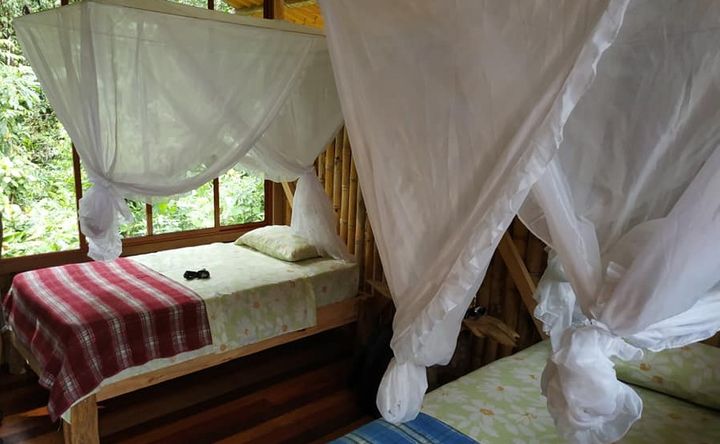 Accommodations
Double-bed and private rooms in beautiful wooden cabins made from natural materials. Mosquito nets, comfortable orthopedic mattresses and thermic blankets.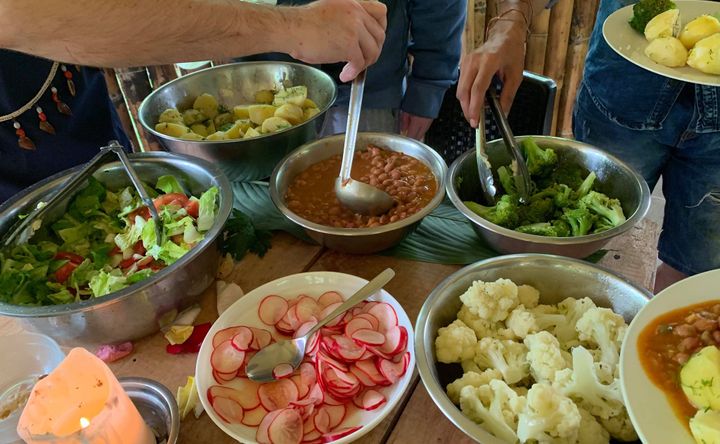 Menu Types
Vegan
Vegetarian
Meat
Organic
Gluten Free
Dairy Free
Nut Free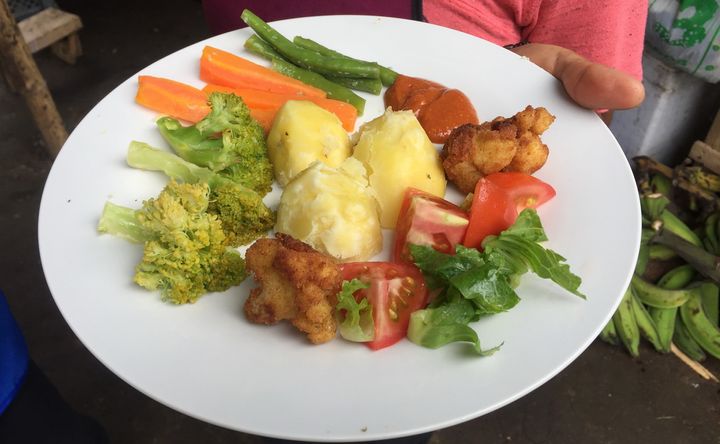 Menu/Cuisine
Delicious cuisine rich in nutrients, fish, vegetable/vegan meals, organic garden food, plenty of fresh fruit and vegetables, five-star soups, meals served 3 times per day.
Reviews
Write a review - tell others about your experience.
Teachers