Events
Dec 11 - 12, 2020 (2 days)
About This Center
About This Center
Sunrise Ranch is home to many people, and serves many functions. We are a spiritual, intentional community that operates a conference and retreat center. Tucked in the foothills of the Rocky Mountains, we operate a holistically managed ranch with abundant gardens and greenhouses. Our amazing kitchen prepares delicious farm-to-table meals to our guests and community daily.
Our conference and retreat center has seven meeting spaces and can accommodate from more than 800 people. We are home to the ARISE Music Festival and host enlightened thought-leaders and visionaries from around the world.
The energy feels staggeringly beautiful and incredibly special. When I walk outside, I feel physically lighter. The burst of sunshine, the fresh air ... there's something very health-oriented here. It brings me such hope for humanity." —Hudson Leik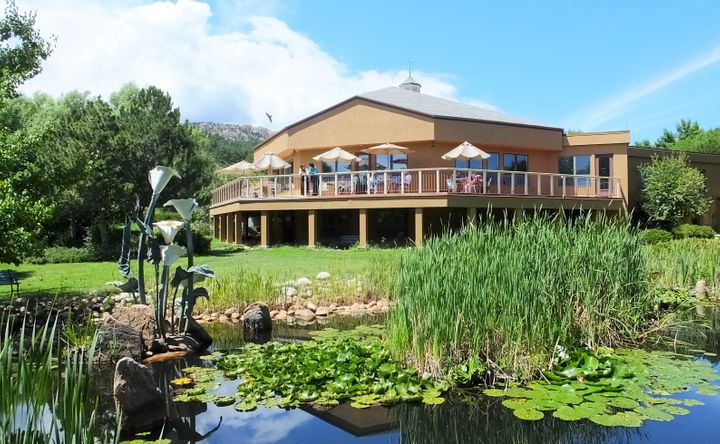 Venue Highlights
Nestled in the foothills of the Rocky Mountains 18 miles from Rocky Mountain National Park and close to population centers of Fort Collins, Boulder and Denver, Sunrise Ranch is a peaceful and beautiful venue for groups and individuals. The ranch has been growing since 1945 and is the home of about 100 people who ranch, farm, cook, care, and practice radiating love in all they do.
As a complement to the accommodations experience, our amenities provide additional activities for relaxation and renewal. Guests can enjoy the outdoor pool during the summer, and the dry sauna and hot tub are available for year-round use. There are various hiking trails around the property, with sweeping views of Eden Valley and Green Ridge Glade Reservoir. A tranquil pond and stone labyrinth round out the list of meditative places. Massage is available upon request.
Accommodations
Welcoming our guests means sharing the atmosphere of home. A variety of clean, comfortable accommodations are available in close proximity to meeting rooms and the dining room.
Rooms are uniquely decorated by our staff to offer a sense of being in a family home, not a chain hotel. Each room is given individual attention, and the spaces are blessed by our housekeeping staff before guests arrive. We take housekeeping to a different level—a level of care, comfort and relaxing peace that creates the feeling of home.
Room options include:
• 3-bedroom suites
• single, double and triple rooms
• full apartments with kitchens and private bathrooms
• camping space north of Accommodations
Amenities
Free Wifi
Spa
Sauna
Pool
Towels
Free Parking
Hot Tub
Coffee/Tea
Yoga Studio
House Keeping
Ceremony Space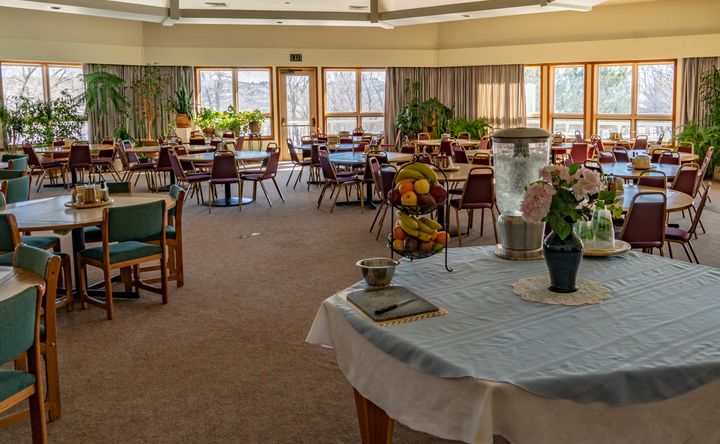 Menu Types
Vegan
Vegetarian
Meat
Organic
Gluten Free
Dairy Free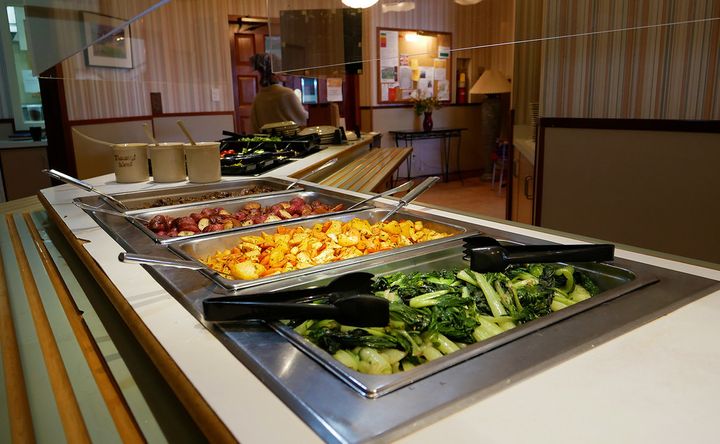 Menu/Cuisine
As part of our commitment to healthy living in mind, body and spirit, we insist on the highest quality nourishment for our guests and community members.
Much of our food comes straight from our own farm and garden. Our produce is pesticide-free and GMO-free, and our pastured chickens and 100 percent grass-fed cattle always receive humane treatment.
Other items come from local farms or are Certified Organic. We are sensitive to individual needs and provide satisfying options for gluten-free, vegan, vegetarian and dairy-free diets.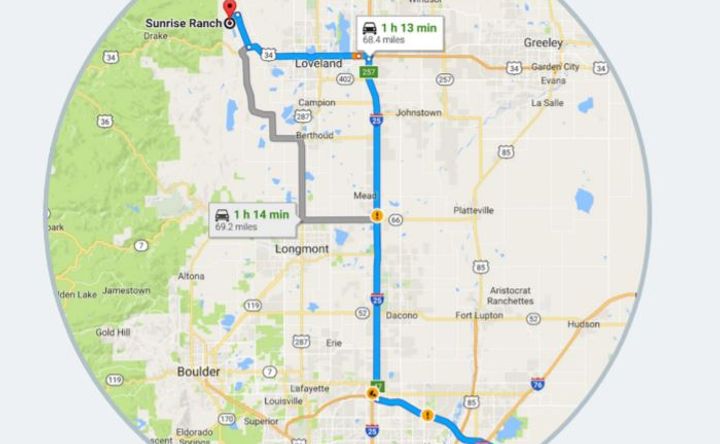 Directions
One of Sunrise Ranch's biggest advantages as a retreat center lies in its convenient location. Just a 20-minute drive from downtown Loveland and Horsetooth Reservoir, and about an hour from Denver International Airport, we are close to town yet far enough removed in the mountains to escape noise and pollution. The roads leading to the property are paved and well-maintained all the way—no need for four-wheel-drive vehicles or SUVs, even in winter.
Mimi's Ride to Fly is our main shuttle service. Groome Transporation also runs from the airport right to our doorstep.
If you are interested in holding an event/retreat/training at Sunrise Ranch click the Events top menu item on our website and choose 'Lead an Event'
Reviews
Write a review - tell others about your experience.