About This Center
Providing a combination of quantum level healing, while integrating faith-based, soul level connections to past lives and loved ones. While our hometown is in Provo, Utah, we facilitate organizing retreats in Mexico and South America.
I had an amazing and healing QHHT session with Bernice. It was such a blessing! I received the answers I needed and I now feel at peace. I highly recommend her and this therapy! -Larayn Clegg, Utah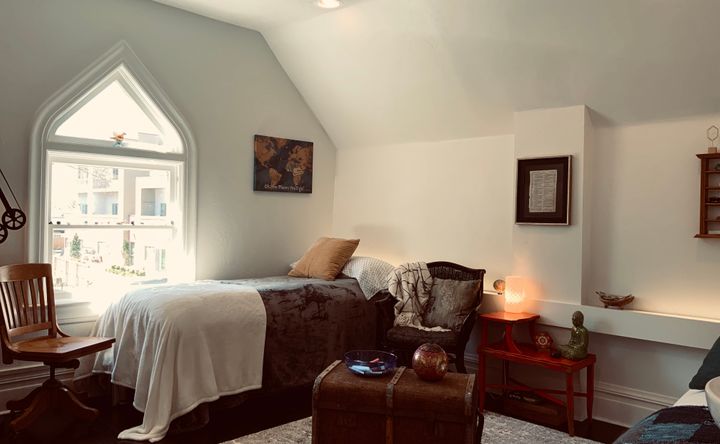 Venue Highlights
Home base is Provo, Utah. We provide alternative, holistic and integrative plant medicine services in the USA, Peru and Mexico.
Accommodations
Accommodations are provided based upon the type of retreat and/service requested by individual clients.
Amenities
A/C in Rooms
Free Wifi
Towels
Kitchen
Tour Assistance
Coffee/Tea
House Keeping
Ceremony Space
Directions
All locations for retreats and services are organized in the USA, Mexico and Peru.
Reviews
Write a review - tell others about your experience.
Kim Hawker January 08, 2020

Healing & Dealing

I've always been in touch with the elements around its a feeling a sense of something there. I'm not always confident in my choices or I feel a remorse for decisions I've made. Working with QHHT Body Talk has help me to deal with the healing I must do. I feel a greater control over my existence in this life after each reading or Journey, my connection to myself grows deeper as I began to trust more and more. I began with a choice to start taking my life back, not just my programmed day to day. My first treatment was The cleansing Ice with wood therapy, honestly at first it was hard to deal with all the emotional weight I was holding onto. I then choose to continue my journey and fulfill a series of these treatments which lead my to healing. I never felt better!!! I am healing now instead of always dealing with emotional weights holding me in that place. I feel calmer and more aware of how to grow in my healing, instead of just dealing with my everyday. This is the best service if you wish to heal as we deal with our issues. Dealing with issues is survival, but learning to Heal is key. Thank you QHHT for your knowledge, empowerment and healing abilities to enlighten my darkness. I'm so blessed to have experienced this!