About This Center
The Center
The Garden of Peace is a humble healing center located in a lush, remote valley where the Andes meet the Amazon. This intentionally small (8 guests max) center is family run by english speaking owners under the guidance of Peruvian Master Healers.
Plant medicine is a way of life for us here and we invite you into our medicine family as an honoured guest.
Specialising in traditional master plant "Dieta" we work with ancient shamanic practices including Ayahuasca Ceremonies to transform and heal your mind, body and spirit. Deep immersion 7 day or longer Ayahuasca and Master Plant retreats are available in our intimate jungle sanctuary. We work with master plants because we know this is what people need, not just Ayahuasca, though that is part of our work also.
The Garden of Peace team work closely with all guests to guide you safely through this transformative work in a focused and purpose built environment. Safety and personal connection is highly valued by us.
For those who feel called to it, this path of healing, can be truly life changing. It is a chance to awaken the spirit to its true nature, in harmony with all existence. It is also a powerfull physical and emotional healing path.
The plant spirits themselves have created this paradise and made it a sacred sanctuary of healing. As the stewards of that energy have built this place for you to transform, to heal, and move forwards in your divine journey as a healthy, whole and connected being. Aware and in touch with your potential.
The Garden of Peace is family run, it is our home, a place you can return for years to come if you wish, exploring the immense wealth of wisdom and expansion available from the plant kingdom here in the mighty Amazon.
The Work
The Garden of Peace is truly a sanctuary for people who need time out from the intensity of daily life, to heal deeply from all manner of physical and energetic imbalance and illness and explore their relationship with natures living spirit. The Garden is a place for noble silence, deep meditation and transformation.
The focus here is about going deep into your personal process by connecting with plant consciousness and listening to the messages received in ceremony, in your dreams, through creativity or simply contemplation.
We do help with integration of the information if necessary, but this work, we believe, is truly between you and the plants.
The Healers
The Garden of Peace is owned and operated by native English Speakers who have extensive experience in this work and help to facilitate the safe and clear experience of all our guests. We currently work alongside 2 Peruvian healers Reyna Luz Edery Flores and Gumercindo Galindo Shapiama
Reyna is a Master Ayahuasquera and Vegetalista from the Pucallpa region of Peru. She brings immense depth of experience and a profound personal connection with the land, plants and spirits. Reyna is a humble loving healer with direct connection to the plant spirits and multiple decades of personal dieta. You will never forget the sense of powerful loving protection that goes into every one of her ceremonies along with the ritual preparation of the other master plants she serves.
While Maestra Reyna embodies the protective mother archetype Maestro Gumer is a jungle warrior. His fiery devoted presence and stamina creates a potent healing atmosphere that supports his deep experiential knowledge. Coming from Iquitos region he grew up on the Ucuyali river and has over 20 years experience working with Ayahuasca and Master teacher plants of the Amazon.
Sustainability
Living in a delicate, remote area we do our best to live in harmony with the environment. Growing food organically where we can and using local produce. We have installed compostable and bio-digesting toilets and get our drinking and cooking water from a natural spring on the land as well as filtered rainwater collection. We also bathe in the river that runs through the land (with or without swimwear), so no wasted water! We also understand that Ayahuasca sustainablity is a growing issue that we want to continue to be proactive about. The Garden of Peace has started re-planting Ayahuasca, and now have plans for a crowd funding program to make an even bigger impact to this rewarding project as it is sadly often ignored by the wider Ayahuasca community.
Whether you choose to drink medicine with us or not, please, let's all work together to help keep Ayahuasca from disappearing, it takes many years to mature and we must think ahead!
Retreat Application
We do need you to apply for our retreats at the Garden of Peace so that we have the information necessary to help keep you, our staff, and everyone else safe. Skype interviews can also be arranged.
* In order to secure your reservation with us, a 50% deposit is payable at the time of registration. This deposit is non-refundable. If for some unfortunate reason you cannot make the retreat, this deposit can be transferred to a later retreat either in the same year or in the first six months of the following calendar year (subject to availability). The remaining balance is due upon arrival in USD.
We look forward to your visit, your increased health and connection, expanded heart and of course your new friendship.
"come into the light of things let nature be your teacher" Wordsworth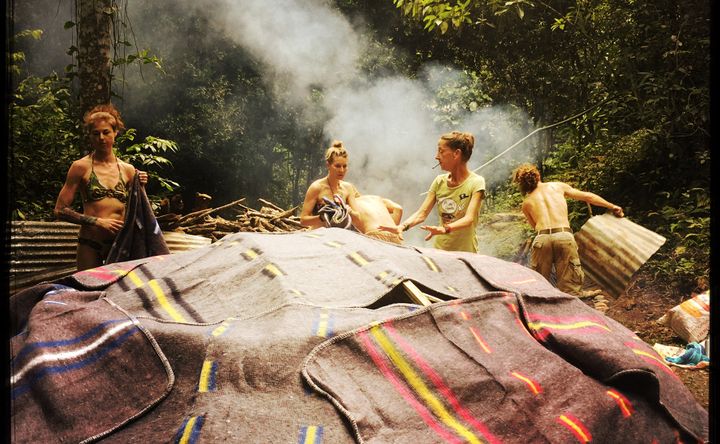 Venue Highlights
The garden of Peace is located in a small remote valley in mountainous jungle. We have individual guest huts and a number of larger buildings. During your stay you will be able to rest in hammocks, stretch in the temple and swim in the beautiful river which runs through the land. Sometimes we offer alternative therapies like Temezcal (sweatlodge) Yoga, Sound Healing and Breathwork.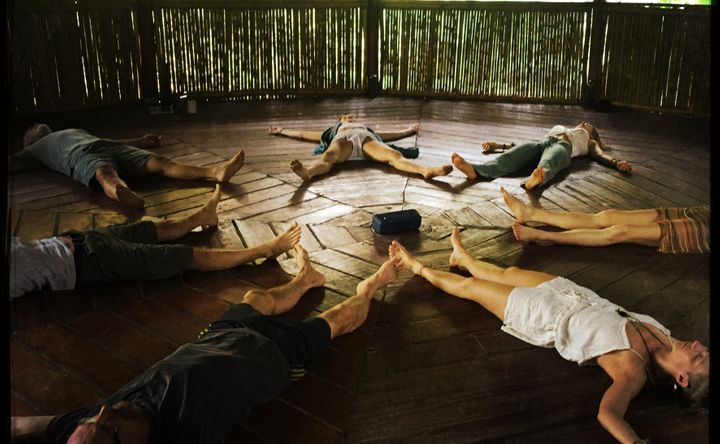 Accommodations
We have individual huts for our guests, these are basic but designed to be safe and comfortable while supporting the plant medicine work. We have electricity in the main house and composting toilets. The bathrooms are shared and our river is wonderful for swimming and bathing.
Amenities
Kitchen
Coffee/Tea
Yoga Studio
House Keeping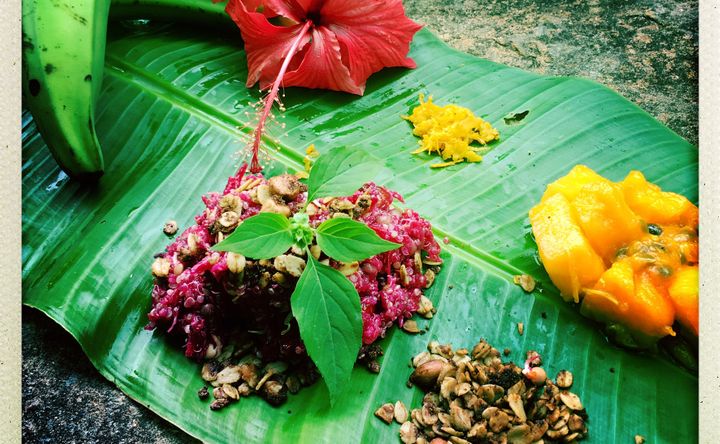 Menu Types
Vegan
Vegetarian
Organic
Gluten Free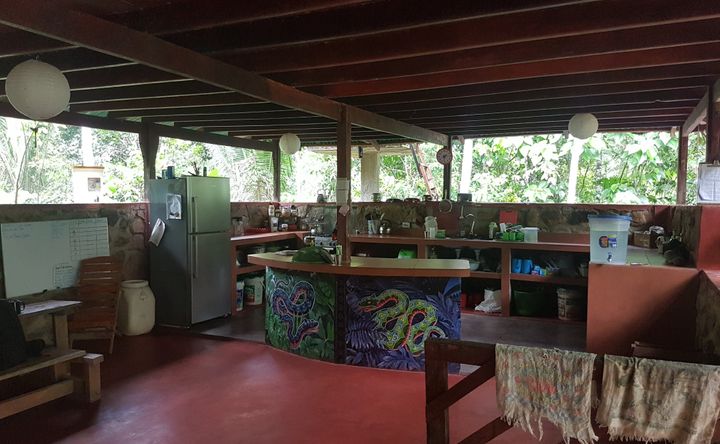 Menu/Cuisine
We provide meals in line with the requirements of the different plant medicine programs we offer. We can also cater for digestive needs as we work with many patients who suffer from leaky gut, coeliacs disease etc. We serve wholefoods, very simple, largely vegetarian and made on site with love.
Directions
We are based 2 hours from Tarapoto Peru so the best way to reach us is to fly from Lima to Tarapoto and we will meet you there.
Reviews
Write a review - tell others about your experience.