About This Center
La Casa Shambala is a yoga retreat center and eco-retreat project situated on the beautiful island of Koh Phangan.
Our goal is to offer a unique space created in harmony with our tropical environment.
We promote the power of working together as a community by offering the opportunity for people from all around the world to come and be a part of our project in exchange for accommodation.
In this moment we are feeling the call of the balance from the air to the ground as we offer yoga, meditation, many various healings and so much more, with a strong focus on self-recognition. We invite all our brothers and sister to get connected once again to Mother Earth and through this connect with oneself.
We offer 200 Hour Yoga Teacher Training courses each month as well as activities, workshops and volunteer programs.
Creative, loving community in a beautiful part of the island. I feel so close to Nature here and enjoy sharing space in a heartfelt place. The yoga space overlooking palm trees and greenery is very special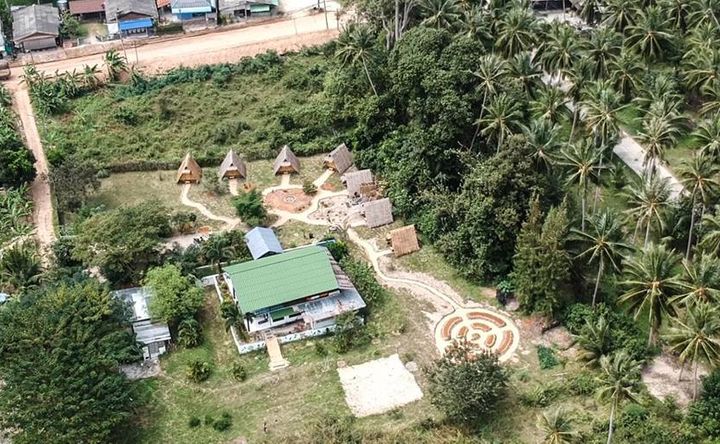 Venue Highlights
La Casa Shambala is situated in the lush tropical environment of Koh Phangan, only about 10 minute from the beach. We build with the environment, not against it. We have cozy, bamboo bungalows, composting toilets, and a beautiful mandala garden. In addition to yoga, we also offer various eco-retreats such as permaculture courses.
What separates us from other studios is the community atmosphere. It is common outside of class time to see our students and our volunteers leading their own classes and sharing knowledge with one another in their fields. We host people from all over the world that have wonderful experiences to teach and everyone is always so eager to learn.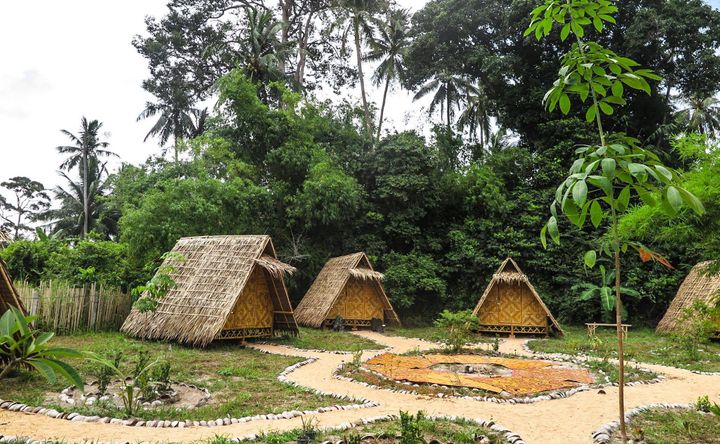 Accommodations
Our cozy bamboo huts are built for two although you may book a private solo bungalow if you wish. Each unit has either one double or two single beds (shared bungalows are always two singles!), a fan, mosquito net, and sockets to charge your devices. Our bathrooms are shared between all guests and are equipped with toilets and hot water showers. We provide pillows, linens and towels but please bring your own supplies such as soap, shampoo, toothpaste, etc.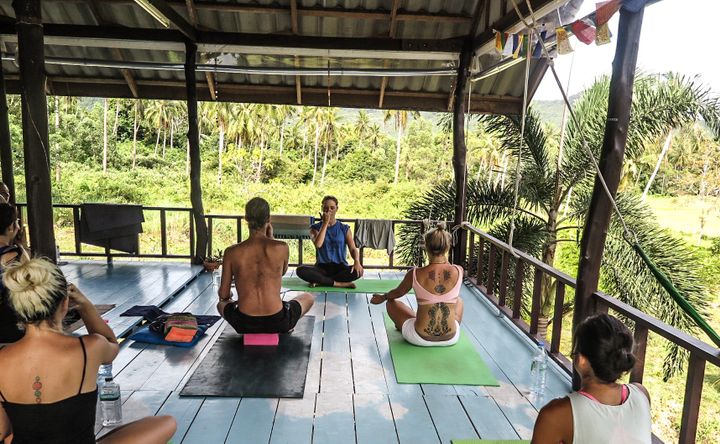 Amenities
Free Wifi
Towels
Free Parking
Kitchen
Tour Assistance
Coffee/Tea
Yoga Studio
House Keeping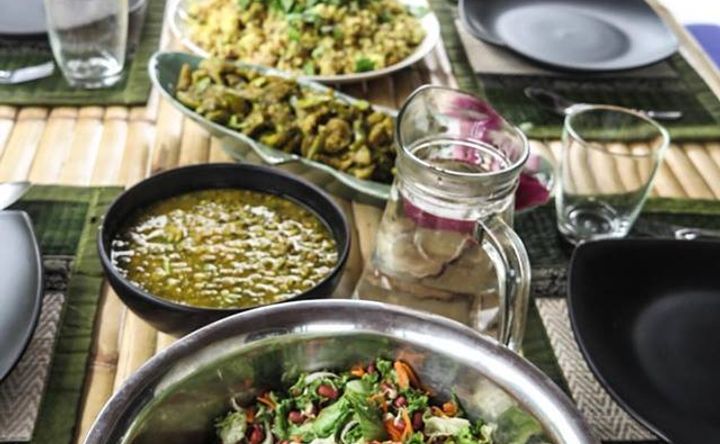 Menu Types
Vegan
Vegetarian
Ayurvedic
Organic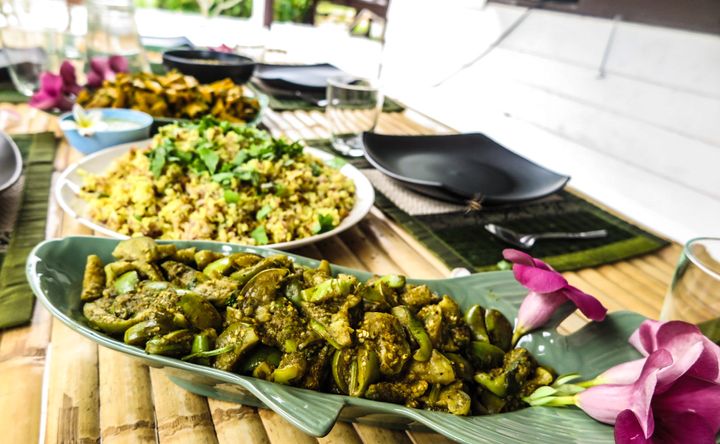 Menu/Cuisine
All our meals are served buffet style. Meals are cooked Indian style and are all made with vegan, organic ingredients.
La Casa Shambala may be able to accommodate special dietary requests. Please contact us if you would require this.
Directions
The fastest way to get to Koh Phangan is to fly to Samui Airport (USM) and then take a 20 minute ferry, but this is also the most expensive. You can also fly to Surat Thani Airport (URT) and then take a bus to the pier and ferry to Koh Phangan (bus + boat takes 3 - 5 hours), There is also the possibility of buses and trains. Length of time and rice would depend on where you are departing from.
La Casa Shambala is only about 10 minutes from the main pier in Thong Sala. If you book a retreat with us free pier pick up is included (Thong Sala pier only)
Reviews
Write a review - tell others about your experience.
Shelby Hoefling January 07, 2019

AMAZING AMAZING AMAZING

I did my 200 yoga teacher training here and LOVED it. La Casa Shambala is amazing. All of the food and accommodation is included which was awesome and makes a huge impact. I can't imagine doing a yoga teacher training without food... you are so busy with the training it was lovely to finish each session with our next meal all ready for us. The food was delicious and always prepared in the most beautiful way. It was also so nice to sit with the whole group for every single meal and really connect with one another. It helped us to all grow together as a family. I loved staying in the little bungalows they had for us and the fact that it took 1 minute to walk from the bungalow to the roof top area where we had class or yoga or meditation was so nice. It's right in the jungle so you have a beautiful view while learning or doing yoga and can hear nature all around you. Bring ear plugs for sleeping though as the frogs can get loud at night. Connecting with nature at La Casa Shambala is something you just wouldn't get to experience if taking a yoga teacher training in a city area and makes an amazing difference in your journey as you ground down. The staff on site was extremely helpful and nice. They became like family along with the group that I took the yoga teacher training with. The course is perfectly outlined and material is so interesting. We not only learned the information just to memorize the background of yoga but had in depth conversations that made you think. The instructors for my course knew what they were teaching and helped us to grow so much. You leave here feeling more confident as a person and also as a yoga teacher. I couldn't recommend the 200 hour Yoga Teacher Training at La Casa Shambala more! I encourage ALL of my friends to this teacher training if at all thinking of doing a yoga teacher training in Thailand. This is the best :). Honest review - not getting anything at all for this. I just want for others to benefit from this experience like I did!

Serene Stewart November 08, 2018

Life changing experience in a beautiful community

I did my 200 hour yoga teacher training course at La Casa Shambala and it was one of the best decisions of my life! Rakkel has created a beautiful community where all can feel at home and flourish. The space is close enough to all the amenities you need. Yet still far enough away from the hustle to hear the beautiful sounds of nature and be surrounded by jungle in the lovely open air yoga space. The food was delicious. Teachers incredibly knowledgable and kind. The staff and volunteers quickly became our friends. The accommodations are basic in the best way. The beds were comfortable and you had everything you needed while respecting the earth. If they ever put on a 300 hour training I'll be back!