About This Center
Our core mission is to help people explore the full potential of the psychedelic experience, in all its healing, transformative, and transcendent qualities. Retreats are held in Jamaica, where psilocybin mushrooms are legal. Participants stay at a spacious villa, with comfortable rooms and a scenic private beachfront. Our team of experienced facilitators is passionate about creating space for inner transformation, insight, and breakthroughs.
Whether you're completely new to psychedelics, or a seasoned psychonaut interested in a different kind of journey, Atman Retreat is a complete 4-day experience that allows you to explore psychedelics safely, legally, and in a setting designed to maximize their benefits. Your Atman Retreat experience includes:
• Psilocybin session with a dose matched to your intentions, preferences, and experience
• A setting, music and atmosphere curated to deepen and enhance the psychedelic experience
• Comprehensive preparation and integration, including group activities and 1-on-1 check-ins with facilitators
• Group yoga, meditation, and breathwork practice
• Comfortable, shared-room accommodations (private rooms available upon request)
• Abundant indoor and outdoor lounge space at a beachfront villa
• Access to private beachfront and outdoor swimming pool
• Healthy vegetarian meals, prepared fresh daily on-site
• Professional massages available at additional cost
• Transport to and from Montego Bay International Airport (MBJ)
• Integration support and follow-up call with facilitator
When you feel ready, you can apply through our website. Please don't hesitate to contact us if you have any questions, and we hope to see you soon on a retreat!
Soulful experience. Sense of community and love. Well organized with qualified people to help during and after. There was always support and everything was welcomed. Wasn't expecting to feel so connected to the event, venue and people. Thank you :)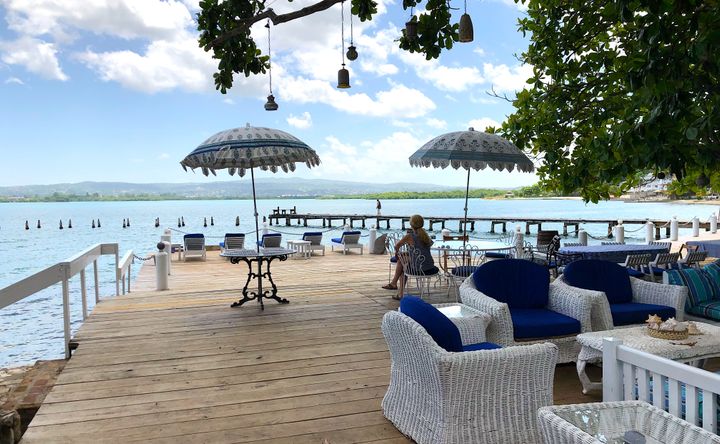 Venue Highlights
Our venue is a beautiful beachfront villa, furnished with family-owned antiques and lovely artwork from the Caribbean. The venue has its own small private pebble beach (accessible only to retreat participants), a swimming pool shaded by massive cotton trees, a large seaside dock, and expansive tropical gardens dotted with a wide variety of fruit trees - mangoes, coconuts, ackees, breadfruit, avocados, lemons and pomegranates.
Driving time from Montego Bay airport is approximately 15-20 minutes.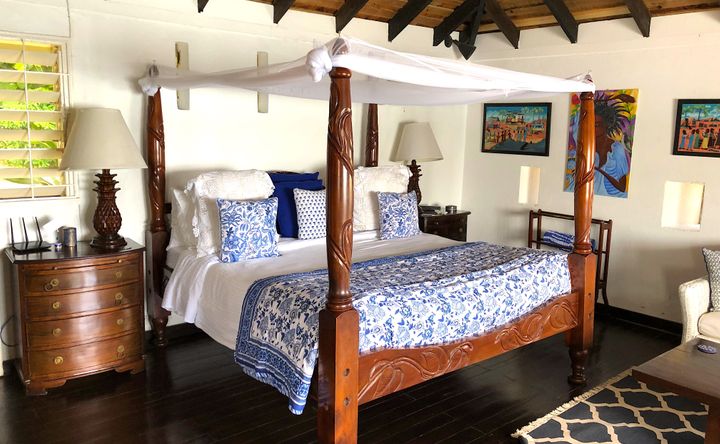 Accommodations
Atman Retreat offers shared and private room accommodations. There are a limited number of private rooms available per retreat, and shared rooms are shared with one other person of the same gender. Each room is equipped with a fan or air conditioner.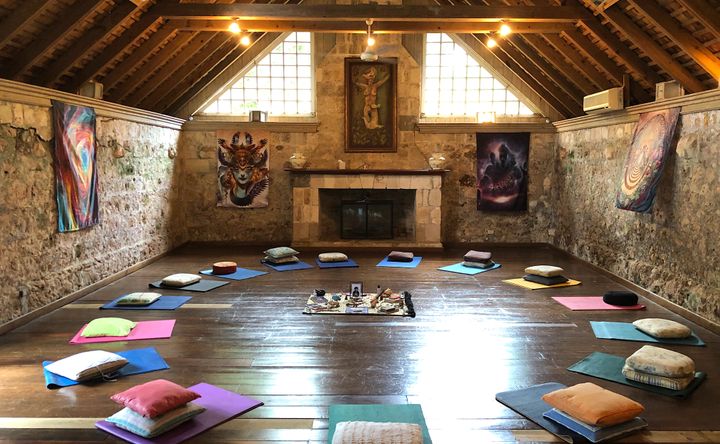 Amenities
A/C in Rooms
Free Wifi
Pool
Towels
Coffee/Tea
Ceremony Space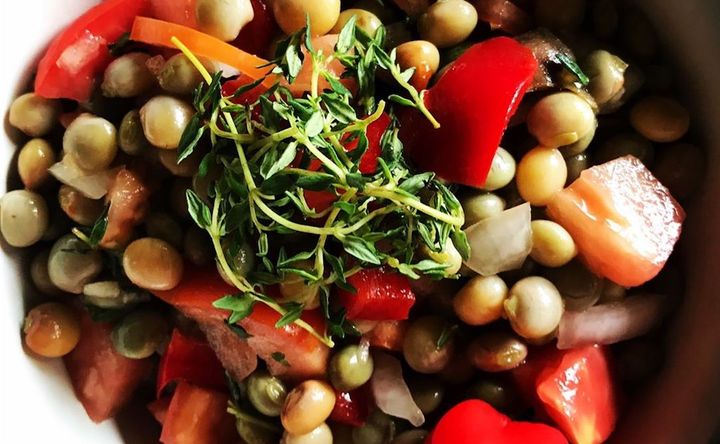 Menu Types
Vegan
Vegetarian
Pescetarian
Gluten Free
Dairy Free
Nut Free
Menu/Cuisine
Healthy vegetarian meals are prepared fresh daily on-site. We can also accommodate vegan, gluten-free, and other dietary preferences. Just let us know beforehand and we'll take care of it.
Directions
Transport to and from Sangster International Airport (MBJ) is included when you sign up for Atman Retreat. After your spot is booked, simply let us know your flight times and we'll pick you up at the airport when you arrive, and drop you off when it's time to depart.
Reviews
Write a review - tell others about your experience.