About This Center
Visit Pleiades Village resort, where guests become part of the family.
After a few days, the staff will know your name and you will know theirs.
Our location on the beautiful Peloponnese in Greece definitely adds to the process of disconnecting from the rat race.
You will find us on the provincial road of Akrata- Kalavryta Ski resort, just after the village of Peristera.
The Mediterranean climate does wonders for the mood and the forest, just a stone's throw away, is perfect for relaxation or a heavy workout!
Happiness and freedom begin with a clear understanding of one principle. Some things are within your control. And some things are not - Epictetus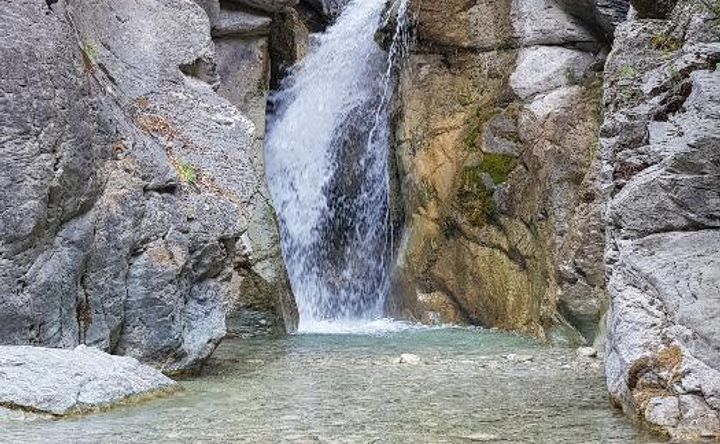 Venue Highlights
These 6 days of wellness will bring you close to nature and yourself. You will be surrounded by mountains, waterfalls and the lake. It's an amazing location which will help you relax and breath the Medditeranean beauty, weather and food.
The hiking experience: visit the ''Waters of Styx'', the place where Niriida Thetis, bathed her son Achilles,so he would be immortal. However, she omitted to bathe his heel, hoping that people wouldn't figure out his human frailty. Also the Olympian Gods used to swear oaths on these waters.
-We will trek to the famous Lake Tsivlou and enjoy the beautiful lanscape
-We will trek to the beautiful waterfall in Solo
Our beautiful resort is a paradise for those who want to relax and enjoy nature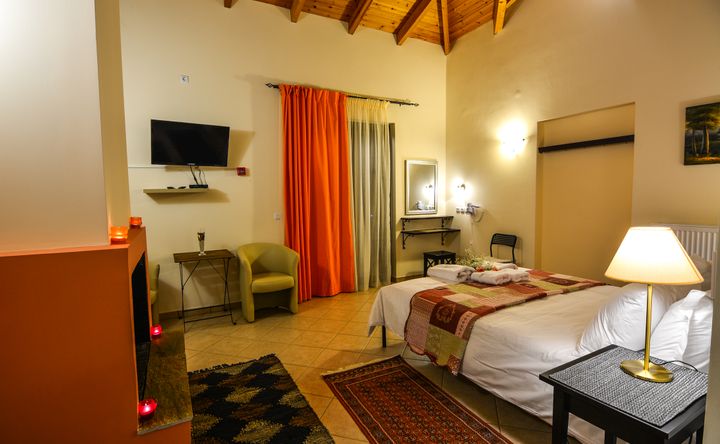 Accommodations
Our private accommodation offers guests a tranquil, rejuvenating, home away from home experience.
The house has its own bathroom, kitchen and a private hammam or sauna room! It also has a fireplace for winter days.
You also get free access to HIGH SPEED WIFI INTERNET (it is provided only in the public areas of our resort).
The House has only one bedroom with a comfortable double bed. There's also a living room with a fireplace and a digital Tv and some houses have got dvd player.
In the kitchen you will find a fridge, an oven, a toastmaker and everything you may need in case you enjoy cooking.
There are taverns nearby and we offer some nice choices for meals, so don't worry about food
Please note the prices quoted for our retreats are per person.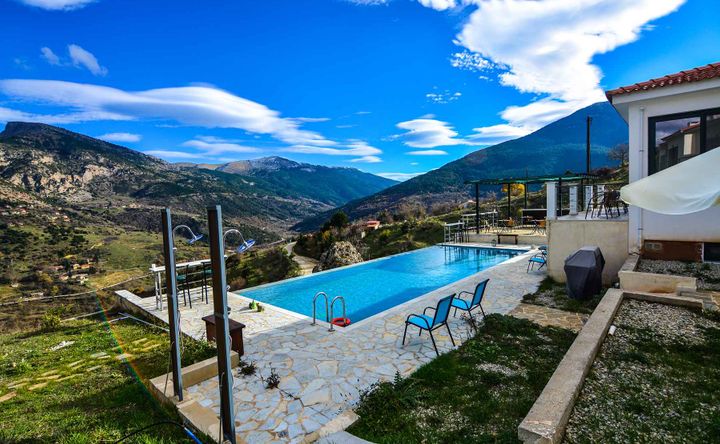 Amenities
Free Wifi
Sauna
Pool
Towels
Free Parking
Tour Assistance
Coffee/Tea
Cafe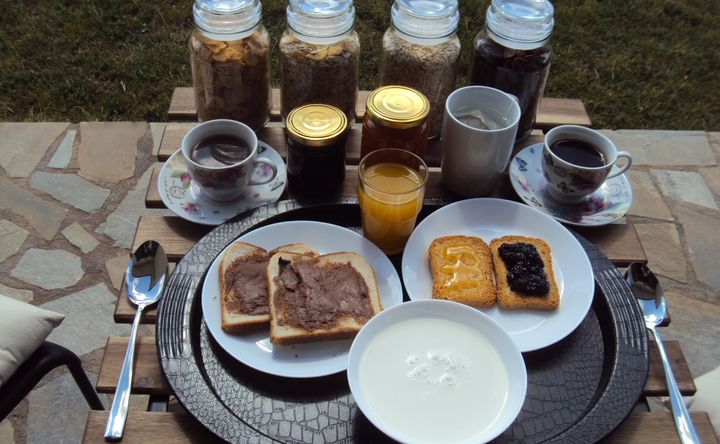 Menu Types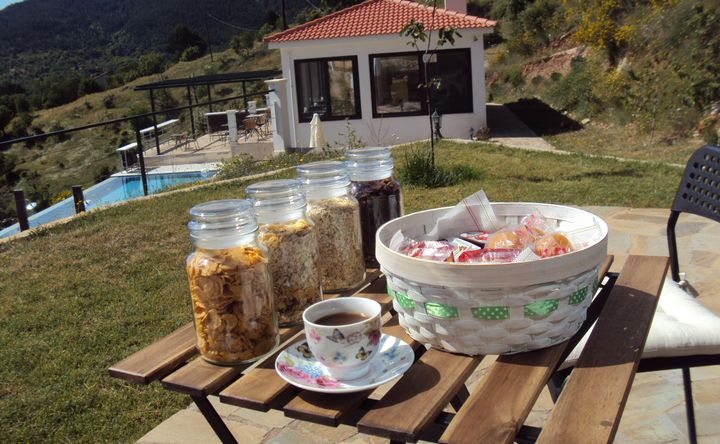 Menu/Cuisine
"Let food be the medicine and medicine be the food." - Hippocrates
Considered to be the most influential figure in the history of medicine and healing, Hippocrates was ahead of his time when, around the year 400 B.C., he advised people to prevent and treat diseases first and foremost by eating a nutrient-dense diet.
Our superfood café believes this man was so right! Superfoods, cold-pressed juices, and delicious smoothies combined with exercise have been transforming bodies and increasing positive vibes for centuries.
So sit back, put your phone on flight mode, relax and enjoy your meal; it's made with healthy ingredients and, foremost, with love.
During the retreat you will have daily breakfast which will be available inside your house, so you can take it anytime you wish!!
One more meal (everyday) is included. We will take it with us on our excursions or we will have it at the local tavern.
We encourage our customers to inform us whether they enjoy meat or they prefer vegeterian meals. Also, we would like to know if you have any allergies or extra preferences, so we could try to give you extra choices for your meals.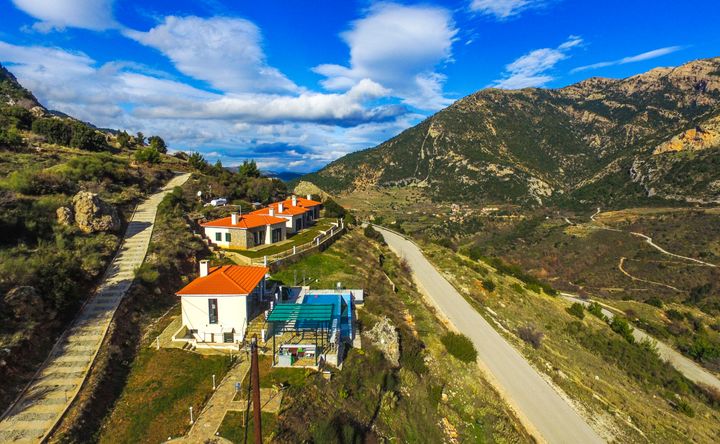 Directions
Most international flights arrive at Athens International Airport (ATH) in Greece.
Pleiades village is 2hours and a half from Athens (193km)
You can hire a car from Athens and drive down to the village or ''tranfer'' your car from the harbour of Patras.
Reviews
Write a review - tell others about your experience.
Teacher