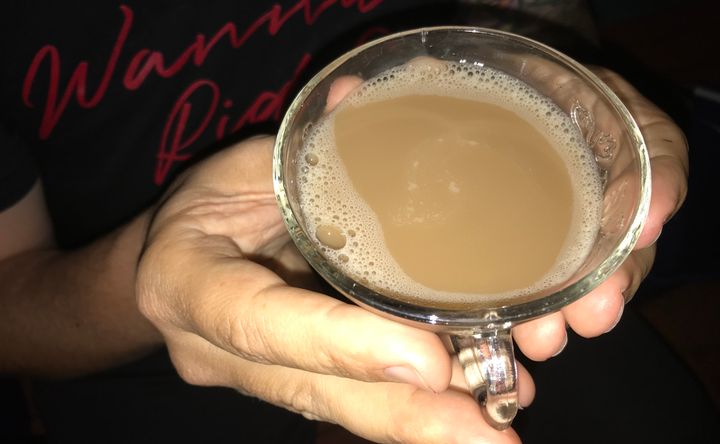 Event Highlights
Every Sunday at 5:30 pm
Group size 2-8 people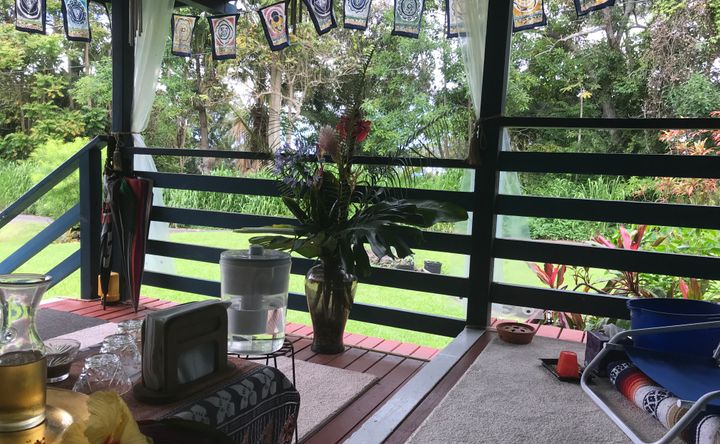 Schedule
The ceremony schedule looks something like this:
• 5:00 - 5:30 PM : Arrive on property Sunday evening
• 5:30 PM : Ceremony opens with group share
• 6:00 PM : Sacred Plant brew is poured (approx 3 rounds)
• 9:30 - 11:00 PM : Ceremony closes
• 9:30 - 11:00 PM : Soup is served (Organic, Vegan, Gluten-free available)
• 9:30 - 11:00 PM : Group Share
• 10:00 PM - 11:30 PM : Participants are generally free to leave
For an additional accompanying gift of $160 US ($187 US with Retreat Guru add on), choose any weekday (Monday through Friday) for a Private, one-on-one Moon Lodge session with Shaman to help you discover what is hidden below the surface in your personal unconscious; so that you may recognize and free yourself from your own self-defeating blind spots:
• 4:00 - 6:00 PM (Do not eat for at least 1 hour beforehand, and bring along a fully-charged iPhone or other recording device to record the entire 2 hours.)
An optional all-say Mystic Tour eco-adventure may also be arranged any Monday - Friday, starting at 7:30 or 8:00 AM. (Come prepared with sturdy walking shoes/hiking boots, a wide-brimmed hat, sunscreen, shorts, long- or short-sleeved shirt, a towel and a protein snack.) The day begins with breakfast and a world-class view.
About This Event
"Ayahuasca" is the term generally used to describe a home-brewed tea made from 2 or more psychoactive plants that grow in the Amazon rain forest. Hawaii and the Southwest Pacific Rim, however, host a variety of their own indigenous entheogens (psychotropic plants that induce a spiritual experience aimed at, literally, "becoming one with God"), and these Master Plants (plants that teach) have been used for thousands of years in sacred rituals, healing practices, and spiritual ceremonies..
"I didn't feel that different from how I feel in the opening rounds with Ayahuasca.
Colors became a little more saturated, and I began to feel less like an intruder,
more at one and at peace with all of the nature around me.
I felt like I was vibrating and somehow blending in with everything around me."
-- A regular ayahuasca participant
This is to invite you to visit us on Hawaii Island to enjoy and celebrate the native magical plants that live here in the middle of the world's largest ocean, the ocean named after Peace. These psychoactive plant teachers have been growing in the surrounding Pacific jungles and have been breathing, propagating, rooting themselves and contributing to indigenous sacred rituals and ceremonies since ancient times. Furthermore, depending on where you are in the world, it is often more convenient -- and a heck of a lot more relaxing -- to come to Hawaii than it is to travel to South America.
On Sunday evenings, starting at 5:30 PM and lasting for several hours, Muaisa Hale Pule ("As I Aum" Sanctuary) offers Master Plant circles in upcountry Kona on the Big Island of Hawaii. These ceremonies do not attempt to imitate or recreate Peru. Rather, they are a ceremonial opportunity, led by authentic, recognized shamans, who personally prepare psychoactive brews for people to interact with the entheogenic plant teachers of Hawaii and the Southwest Pacific Rim -- on location, in the plants' native habitat.
"This brew took a very definite hold of me in a way I hadn't quite experienced before.
It didn't have that heavy, physical, ayahuasca sensation; so it was clearer than ayahuasca.
The jungle around me took on a beautiful, crisp glow.
Things seemed to pulse and flow in a rhythm that I was part of.
The insects and frogs chirping away seemed to speak a language
that I could almost understand."
-- A seasoned teaching plant explorer
After all, one of the central themes of working with Master Plants is to experience yourself as being one with nature and as an integral part of the natural world. What better place to connect to All That IS and to experience a greater sense of "being" and contentment than Hawaii?
Muaisa Hale Pule is an official Chapter of the New Haven Native American Church (NHNAC), which is in direct lineage to The Rosebud Native American Church, whose authority was legally established with the United States government in 1924. We are duly recognized as a 501(c)(3) by the IRS and are authorized to conduct our affairs in the state of Hawaii.
Feel free to get in touch via the "Ask host a question" link above; so that we may share our phone number ad website information with us and send you FAQ and Ceremony Guidelines along with the required Application form and Consent/waiver for the ceremonies.

Till then becomes now. . .
Great Spirit blessings!
====================================================================
STANDARD ACCOMPANYING GIFT = $250 PER PERSON + Retreat Guru fee = $291
====================================================================
With an open mind and an open heart there is a lot to be gained from this experience. The whole process is medicine. -- Guest, 2020
Accommodations
Upon receipt of your completed no-obligation application for one of our programs and donation* submission (where requested), we will email you a list of nearby lodging options. (Application forms are downloadable on our website.) There is no camping or lodging on the shamanic grounds though (depending on the season) an abundance of free fresh fruit is often available in the environs for picking. Nearby rooms (.8 to 2.4 km / .5- to 1.5-miles from us) generally have kitchenettes and/or access to restaurants, grocery stores and a well-equipped shared kitchen for preparing meals and snacks. You are also free to find your own accommodations elsewhere, if you prefer, and to commute back and forth to our area.
A few neighborhood room rates that we suggest are listed as follows:
• SINGLE ACCOMMODATIONS IN FEMALE OR MIXED DORM
$40 per night / $198 per week (off season)
• SINGLE PRIVATE ROOM / DETACHED, SHARED BATH
$42 per night / $252 per week year round
• SINGLE PRIVATE ROOM / PRIVATE ENSUITE BATH
$69 per night / $414 per week year round
• DOUBLE ROOM OPTIONS (add $3 per night)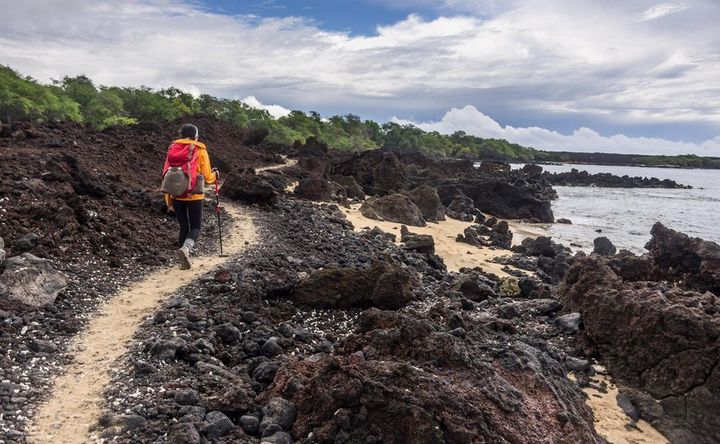 Directions
Muaisa Hale Pule ("As I Aum" Sanctuary) is located on the healing Kona Coast of the island of Hawaii. This is the Big Island, the "real Hawaii" with a population of only 45 people per square mile; it is not to be confused with Honolulu on the island of Oahu where the population is over a million. Rather, our serene location is at approximately 1600 ft elevation, only 3 miles above the shoreline. The bay below us, "The Pathway to the Gods," is the #1 marine life preserve in the State of Hawaii. It is where Captain James Cook first discovered the island in 1778 and where dolphins continue to come almost daily to feed, play, rest and nurture their young. You will want to be sure you are flying into Kona International Airport (KOA), which is about 19 miles (30.5 km) north of our locale.
=========================
GROUND TRANSPORTATION
=========================
Along with your program booking details, we will also send you ground transportation guidelines to our locale from KOA. The best means of getting to us from there is to arrange for Uber, a rental car, a taxi or a shuttle in advance of your arrival. Taxis charge about $65 O/W; shuttles are closer to $46 - 51 O/W, and Uber drivers generally negotiate their own fares.
On Mon - Sat, the "Hele-on Bus" operates a regular schedule of $2 intra-Kona and $2 across-the-island bus routes from where we are located. The bus, however, does not go to many of the scenic hotspots, nor does it service this area from either of the 2 island airports at a time which is conducive to most people's itineraries.
You'll be able to get by easily enough on foot and via bus as long as you're comfortable staying fairly local and walking .8 to 2.4 km (.5 - 1.5 miles) to shopping and environs. A rental car or scooter is advisable, however, for seeing more of the island and for ease in getting around.
Reviews To review this event, visit the page for the venue or retreat leaders (above).
Similar Retreats You Might Like

Thank you!
We're glad you've joined our retreat community. See you around :)
Return to my event
×