Holistic healing retreat with very advanced technology and lots of care / love
Event Highlights
Nutritional counseling
Organic healing foods
Life coaching
Longevity fitness (qi gong, Wim Hof breath, meditation)
Emotional healing
Integrative medicine
Each day you can experience a healing
with the support of the technology we have for two hours
Schedule
Sample Schedule:
Tea, Juice
Breakfast / Intermittent Fasting
Qi Gong / Wim Hof breathing method
Integrative Medical Treatment Time
Lunch
Integrative Medical Treatment Time
free time
Dinner
About This Event
You are invited for a deep transformation to relax and reconnect to your health goals at the New Earth Center. Come alone or bring a friend to enjoy a retreat. Your retreat will be grounded in eastern and western modalities and designed to transform your mind, body and spirit. Our holistic treatments will amaze you, they are non intrusive and very effective ..
Our facilitators are second to none and will take you through a revolutionary healing system with multiple components that are all individually potent and synthesize together to create amazing, lasting effects.
This center is afire temple to burn what is keeping us apart from each other, a supportive platform to learn how to be an empath.Vulnerability is the highest form of protection By being open,sensitive, honest we can open adoor for deep transformation
What's Included
Pick up and drop off at the Bus stop Rodonya, are at the train station of Valls
One organic vegetarian meal a day
Organic Juice every morning
Two hours healing session with the technologies every day
Possibility for hiking with beautiful clean nature all around ..
No EMF exposure ..
Internet via satellite but no phone coverage ..
Venue Highlights
Our retreats are special in a way because we offer healing sessions with the most advanced healing technology available today in a zero EMF environment ..
If you have physical, emotional are spiritual blocks, we will do what is required to bring you in a much better place each day ..
we have at our disposition to diagnose: Mandala Scan to ask with Biofeedback in kinesiologic way question about medical evaluation are more subtle things like Psycho spiritual integration, allergy etc ..
Therapeutic laser Rainbow star from Light mandalas to repare the Aura
It creates positive Scalar field with Therahertz frequency
Mandala RainbowStar produces fractal light fields carrying precise informational resonances, interacting through the human energetic meridian nodes, points, and informational auric fields, resulting in harmonious mental, emotional & psycho-spiritual states. Mandala RainbowStar enhances the atmosphere of spaces resulting in improved mood and overall energetic benefits; for relaxation & wellness studios, health retreats and personal meditation spaces.
Cosmodic / Scenar technology for deep regenerative healing of the body function, the best of space age healing technology
The COSMODIC / SCENAR stands for Self-Controlled Energy Neuro Adaptive Regulator and is a Russian device invented in the 1970s as a secret military project for Cosmonauts to use instead of drugs for healing and to prevent illness... The SCENAR sends electromagnetic pulses that mimic the bodies own frequencies to an affected area and tricks the brain to send natural healing chemicals like serotonin and neuro-peptides. It also works on healing emotional and energetic illness, It works, so well it has since been taken up for use by all paramedics in the Ukraine, by doctors in Germany and in almost 60 countries across the world.
Plasma rife frequency machine to treat any issue with the right frequency
This process utilizes directed pulse waves of energy at damaged or injured areas of the body in order to stimulate healing. It works by increasing the rate at which electrons spin, restoring the cell's energetic potential. This non-invasive, effective, technology is proven to promote healing and bring life back into cells that have become degraded.
It has been shown to:
Reduce pain and swelling
Increase bone regeneration
Prevent cartilage from breaking down
Increase regenerative nerve fibers in the spinal cord and peripheral nerves , indicating great potential in evolving regenerative medicine
Increase liver regeneration in animal studies
Ajna Light to access deep meditative space and rebalance brainwaves with potential access to DMT ..
Ajna light therapy allows you to enter into a hypnogogic state – on the edge of wakefulness and sleep. It's a powerful state that consciousness explorers have long sought in order to experience lucid dreaming and tap into greater states of creativity and peace.
You will experience neutral light being projected at your closed eyes and your own faculties will interpret this light and generate a magnitude of colors and shapes. Each session is completely unique, even if you should repeat the same sequence of light behavior.
It is reported to:
Promote feelings of wonder and joy
Heightened clarity
States of peace
Deep relaxation
Heightened intuition
Deepening compassion
Accommodations
We have 3 double rooms with confortable beds,
One bathroom that will be shared with towels provided
Possibility to stay in a Igloo tent outside are to camp in the garden..
Amenities
Free Wifi
Towels
Free Parking
Kitchen
Ceremony Space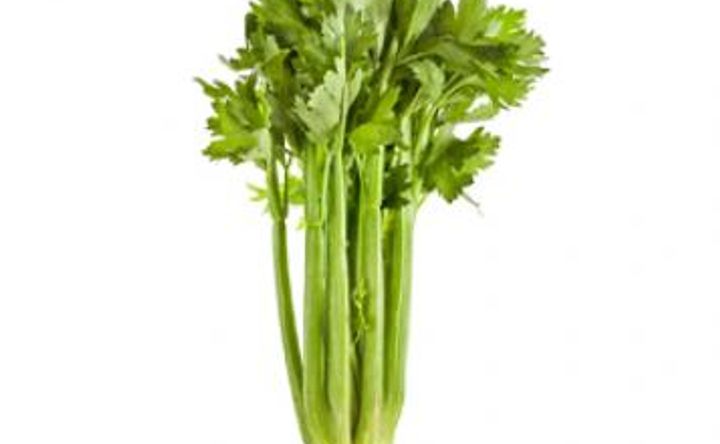 Menu Types
Vegan
Vegetarian
Ayurvedic
Organic
Gluten Free
Dairy Free
Menu/Cuisine
We practice Intermittent Fasting, it s on option to those who resonate with it .. if not food is available for you to prepare a meal all day ..
We will serve one organic vegetarian meals during the day
We also believe in probiotic fermented food to heal the gut and macrobiotic system of the body
Introduction to healing foods will be presented to the participant during the retreat ..
All food served during the retreat are made with the best organic product and lot of love
Pure Celery juice available every morning .. Simply the best to detox the liver ;)
Directions
From Barcelona airport you can take a Bus from Barcelona Sants to Valls and stop at Rodonya, are
a train to Valls, we will arrange to pick you up there
The New earth healing center is a 20 min ride from Valls in a beautiful nature spot !
---
Cancellation Policy
100% deposit refund for cancellation 60+ days before event.
50% deposit refund for cancellation 30-59 days before event.
0% deposit refund for cancellation 0-29 days before event.
The remaining balance (total price minus deposit) is due upon arrival.
Get full details...
Reviews To review this event, visit the page for the venue or retreat leaders (above).
Similar Retreats You Might Like

Thank you!
We're glad you've joined our retreat community. See you around :)
Return to my event
×