About This Center
Sinchi Runa is an intimate ayahuasca and master plant retreat center, as well as a family and student home. We are dedicated to provide and nurture a safe, compassionate, and sacred space in which one can experience genuine healing and spiritual awakening. Our mission is to help each individual reconnect with their true essence by awakening the capacity of wisdom that resides within their heart.
Sinchi Runa is leaving the Peruvian rainforest during 2020 to hold retreats, dietas and deep immersions in Portugal and around Europe. The ones who feel called to join us are very welcome to write to us for more information.
All of our services are uniquely customized to nurture and serve each and every individual according to their own understanding and needs. Undergoing a process at Sinchi Runa is a remarkable opportunity in unveiling and realizing the very nature of existence; an opportunity to reconnect to and discover the truth and freedom of who one truly is.
Sinchi Runa is a word in Quechua that means "Warrior of light". For us, true healing means awakening the healer that resides within each individual. Awakening the inner master and intelligence allows us to reach the source of all healing. Once this inner source is found, we become the masters of our own existence, capable of meeting each challenge with wisdom, grace and ease.
With seven years of in-depth experiential work as a center, and more than twenty years with ayahuasca and a variety of shamanic master plants and natural entheogens, we specialize in master plant dietas, short or long term treatments for addiction and depression, deep immersion processes and intensive retreats. We merge the wisdom and direct experience brought by the plants with invaluable Vedic teachings through Ayurvedic healing, astrology, lectures, mantra and spiritual practices such as pranayama, meditation and Hridaya hatha yoga.
When I "finally" became this love, I understood what I am. Who we are. I went to the place where we go when we leave this body, and I looked "death" in the eyes and I bowed. An abundance of love filled me to my core, and as light was streaming through my veins, darkness and all that is not me, dissolved. I was then blinded by light, my light. Shooting up through me, protecting me, embracing me. This light is here in eternity. At Sinchi Runa they teach you how to walk again. You do the footwork yourself, you take the steps, and when you fall you learn how to get up, by yourself, but you're not alone. You're being compassionately taught and guided from the purest and most honest place. I'm forever grateful to have met these beings, who all in their own ways has changed my life and taught me everything I hadn't been taught about this universe, love and compassion. Teachings far beyond my imagination, beyond words.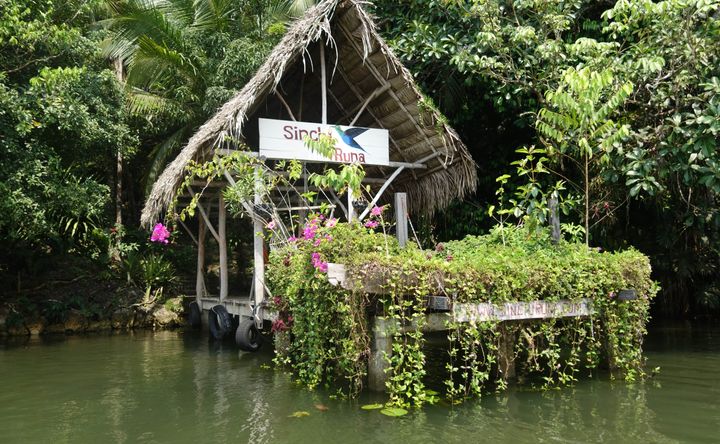 Venue Highlights
We are located in the beautiful jungle of Tarapoto. The region is known for its great variety of orchids, hummingbirds, natural beauty and diversity of wildlife. The retreat area is alive with monkeys and other mamals visiting us regularly.
We are close to three beautiful waterfalls with healing sulfur water and mud baths which one reach trough a beautiful jungle walk.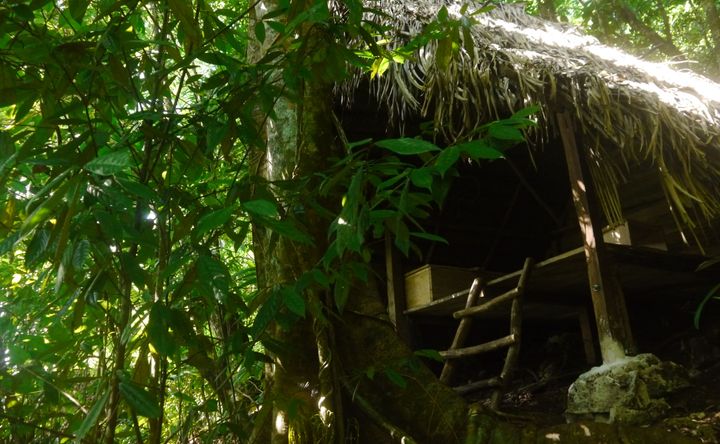 Accommodations
Participants will stay in their private "tambo", which is a hut traditionally used for plant dietas and processes with Ayahuasca in the Amazon rainforest. Each tambo is immersed in the jungle and it's natural beauty. There is a beautiful river running by the huts that serves for bathing during the dieta.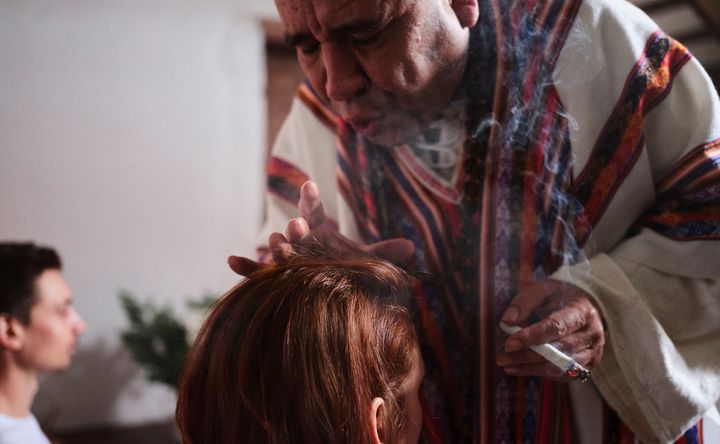 Amenities
Sauna
Towels
Yoga Studio
Ceremony Space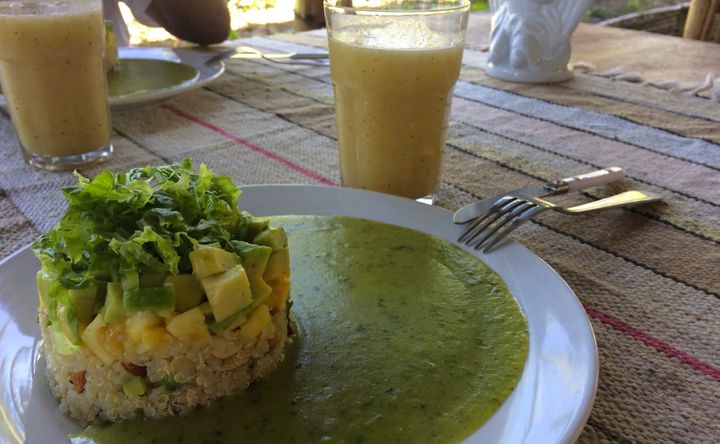 Menu Types
Vegan
Vegetarian
Pescetarian
Organic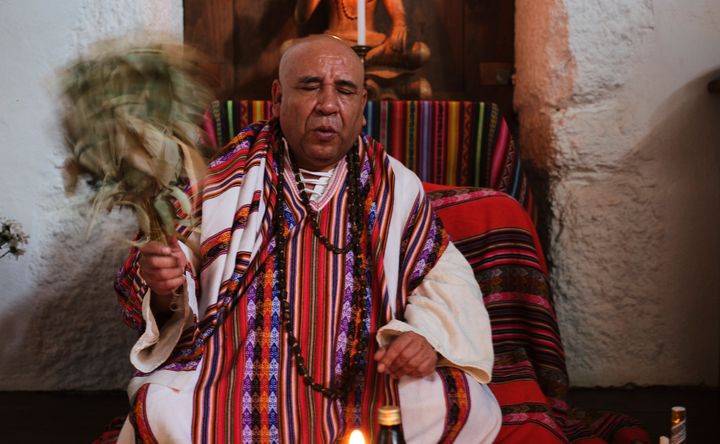 Menu/Cuisine
You will be served delightful home cooked meals that are vegetarian and low-sodium in accordance to the plant work. At times we also serve fish from the river. Vegetarian or vegan options are always available and we can cater to any specific diet or need.
Breakfast, lunch, and dinner will be provided on the days that we do not hold a ceremony. Only breakfast and lunch will be provided on the days we have Ayahuasca and Wachuma (San Pedro) ceremonies or Purges.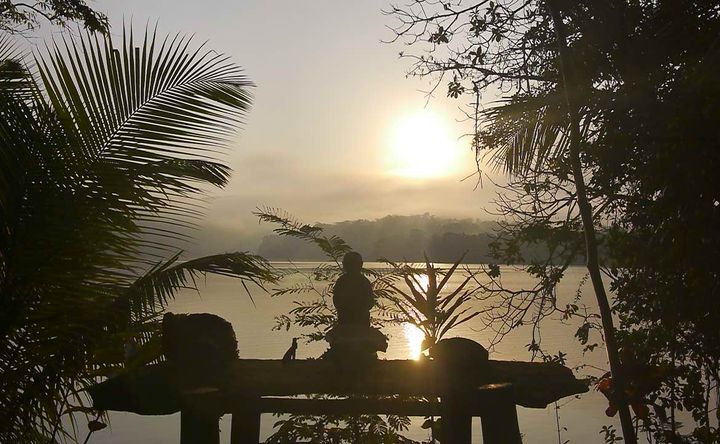 Directions
Arriving in Lima you will take a one hour national flight into Tarapoto, there are daily flights with numerous times arriving in Tarapoto each day. From there we will arrange for a transfer to pick you up at the airport and take you to the retreat center.
Reviews
Write a review - tell others about your experience.
Cherry blossoms are falling--/
you also must become
a hippopotamus Toshinori Tsubouchi