About us
---
"Soltara" comes from the Spanish verb "soltar" which means to let go or release.
---
Our mission is to bridge this gap between head and heart for those who seek it. In a world of increasing disconnection from ourselves, our earth, our history, and each other, we aim to find balance by providing an authentic, safe, and loving space for each individual, no matter their background, to get in touch with their truth. We are honored to serve medicine in sacred ceremony, empower our guests with knowledge and tools to continue their journey back home, raise cultural awareness, and continue our cherished duty as stewards and caretakers of our Earth. We feel that by healing ourselves first, aligning our past experiences and future actions with deep purpose and meaning, we can become true beacons of light and affect positive change in our lives and our world.
Soltara represents both a healing center and a global community. Our mission is to empower you with the space, knowledge and tools to release the things that no longer serve you, free yourself to participate in the fullness of life, and discover how to live your truth.
So how does that happen?
The answer to that question is a personal one, and for each to discover for themselves. We are here to help you do that.
There are many modalities, tools, medicines, and practices that can help us release what we don't need, reconnect to ourselves, and step fully into our power. In today's world, the myriad of information and practices that promise to accomplish this can make it difficult to know where and how to start. Through our work at Soltara, we aim to flip the script, bringing the expertise and sacred healing modalities to you in an accessible, respectful, and loving way.


A space where intention meets action
In order to fully realize our authentic selves, we are called to examine beliefs that may be holding us back. Such self-limiting beliefs include our fears, negative patterns, and judgments, which, if held onto, can manifest in damaging and unhealthy ways.
At our Center, a seaside haven in the tropical jungle of Costa Rica's Nicoya Peninsula, we work with traditional Peruvian Shipibo shamans and the sacred plant medicine Ayahuasca, as well as other traditional and modern healing modalities, to help you along this path of self-discovery. Our decades of combined experience holding ceremony and doing medicine work allow you to experience in-depth healing in a safe and loving environment. Whether it's immersing yourself in nature, practicing yoga and meditation, healing through massage or energy therapy, or working with plant medicines – to name a few – we offer a personalized experience that empowers you to follow your intuition and be your own healer.
In addition to our Center, our vibrant online community fosters open dialogue, personal connection, and high-quality resources to help you learn from each other and expand your knowledge base. Our commitment to individual and global healing, on all levels, drives us to support the spiritual and psychedelic movement taking place. We aim to create a culture and community based on balanced, practical, accessible information grounded in a spirit of cultural awareness and education.
Whether you come for a visit, participate in our online community, or both, our goal is to co-create a loving support system that provides a safe space to explore, connect with, and share the healing process.




---
To find balance without we must first find balance within.
---
The cognitive dissonance of a world ruled by the head is what calls us to this work of the heart. A belief in the need to encompass the emotional, energetic, and spiritual aspects of healing, alongside the physical, is the foundation of sacred plant medicines and other holistic therapies.
If you come for a visit…
Our highly skilled, gentle, loving facilitators and Shipibo shamans will help guide you through this process of self-discovery through plant medicine healing, traditional spiritual technologies, and modern psychotherapeutic practices. Our goal is to create a container and support system for you to find your medicine, experience it fully, develop the knowledge and tools to work with it, and learn how to integrate its practice and lessons into your everyday life. Whatever medicine works for you, we invite you to connect to your higher self, the healer within, and create the foundation for a truly fulfilling life.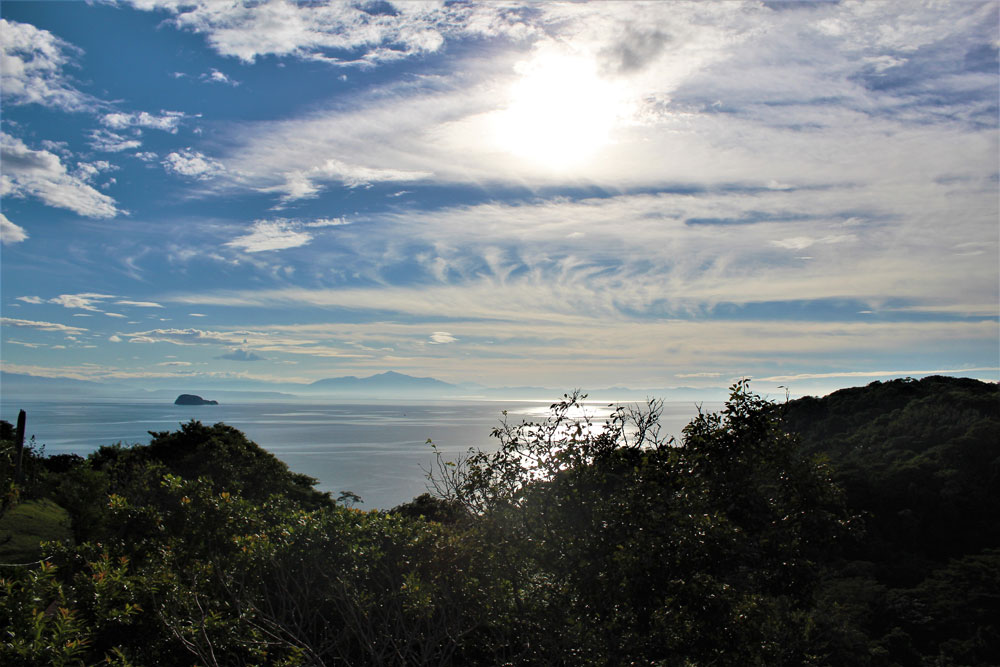 ---
These medicines have the power to connect us to those parts of ourselves we have forgotten, ignored, or covered up.
---
We value your safety
We are called to serve medicine in sacred ceremony with integrity, humility, and compassion. By creating a safe space and working only with experienced, well-intentioned shamans and facilitators, we uphold the lessons of the medicines and build a foundation of mutual trust, authenticity, and respect. We are not gurus, preachers, or enlightened beings – our shamans are healers who humbly transmit the knowledge and healing energies of the plants, and our facilitators are devoted to helping guests face, process, and explore difficult experiences and emotions, handle projections, manage expectations, and surrender to the process. We strive to uphold the highest integrity in everything we do and be a beacon for responsible, safe, and ethical practices, such that our guests feel safe and supported to get the most out of their healing.


Pura Vida
This official Costa Rican motto means "pure life," but also implies other meanings, including "full of life", "this is living!", "going great", or "real living". It can be used both as a greeting and a farewell, as an answer expressing that things are going well, as a way of giving thanks, or showing appreciation. Today, the saying goes beyond its simple translation: it's a way of life.
At Soltara, we are honored to call this country our home and to mirror and share this way of life for all who come through. There is much we can learn from this way of living, both individually and as a collective. As a whole, Costa Rica embodies this philosophy by practicing what it preaches – rated the greenest country in the world in 2009, they also have the highest percentage of land dedicated to national parks and reserves; were ranked the highest in the Latin Americas on the Human Development Index (a composite index of lifespan, education, and per capita income); are the only democracy in the world without a standing army (preferring instead to have "an army of teachers"); and plan to be entirely carbon neutral by 2021 (in 2016, over 98% of its electricity was generated from green sources). Our location on the Nicoya Peninsula is considered one of the 5 "Blues Zones" of the world, where a significant percentage of people live active lives over the age of 100.
By living out the values of our ethos and our home, we hope to contribute to a global awakening that inspires balance, harmony, respect, healing, transformation, and a deeper understanding of what it truly means to live a pura vida.
Reviews
Write a review - tell others about your experience.