About This Center
St. Placid Priory is a women's Benedictine monastic community. We come from diverse backgrounds and have pursued many different careers. We are down-to-earth. We follow the Rule of St. Benedict, pray together and extend our Benedictine presence to the local community in the Olympia, Washington area.
We are healthy risk-takers, willing to follow the call of the Holy Spirit–even when the invitation seems unsure. We are a community with some structure and much freedom. We strive to allow the Rule of Benedict and the prophetic call to influence our lives. We are optimistic about our future and are taking concrete steps to prepare for our monastic future in the next century. We seek to cultivate a gentle spirit, bringing a non-violent stance to our conversation, interactions and ministry.
Most people have never heard of St. Placid. He is one of the Church's early, although little known saints. We read in the Dialogues of Gregory the Great:
Once while blessed Benedict was in his room, one of his monks, the boy Placid, went down to get some water. In letting the bucket fill too rapidly, he lost his balance and was pulled into the lake, where the current quickly seized him and carried him about a stone's throw from the shore.
Though inside the monastery at the time, the man of God was instantly aware of what had happened and called out to Maurus: "Hurry, Brother Maurus! The boy who just went down for water has fallen into the lake, and the current is carrying him away."
Maurus asked for the blessing and on receiving it hurried out to fulfill his abbot's command. He kept on running even over the water till he reached the place where Placid was drifting along helplessly. Pulling him up by the hair, Maurus rushed back to shore, still under the impression that he was on dry land. It was only when he set foot on the ground that he came to himself and looking back, realized that he had been running on the surface of the water. Overcome with fear and amazement at a deed he would never have thought possible, he returned to his abbot and told him what had taken place.
The holy man would not take any personal credit for the deed but attributed it to the obedience of his disciple. Maurus, on the contrary, claimed that it was due entirely to his abbot's command. He could not have been responsible for the miracle himself, he said, since he had not even known he was performing it. While they were carrying on this friendly contest of humility, the question was settled by the boy who had been rescued. "When I was being drawn out of the water," he told them, "I saw the abbot's cloak over my head; he is the one I thought was bringing me to shore."
Our community identifies well with our patron saint. Our lives have been with the anawim, those who know they are entirely dependent upon God. We know ourselves to be the anawim. There have been many times that we have felt overwhelmed with difficulties yet God pulled us through, providing for us in wonderfully miraculous ways. Yet through times of challenge and of the miraculous, we began anew to live the ordinary faithfully. We remain unswerving in our monastic observance and to God's call in our lives.
My stay at the Spirituality Center was grounding, peaceful, and rejuvenating. The agreement to unplug from technology and dive into a monastic lifestyle led me to be present. The nature trails are divine from the lush trees to the quiet calls of the birds. Sharing a meal with the community was welcoming and nurturing. I greatly enjoyed my time.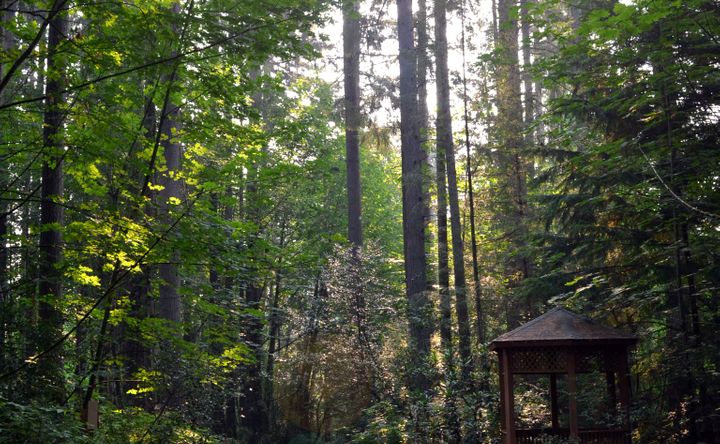 Venue Highlights
The Priory Spirituality Center is an ecumenical Christian ministry that encourages people of all faiths to seek and discern the voice of God in their lives and in the world. We are a ministry of St. Placid Priory that reflects the Benedictine values of peace, hospitality, community, learning and prayerful discernment.
We offer a peaceful and contemplative setting for personal reflection. We encourage and challenge people to know the presence of God in their lives through classes, workshops, retreats and individual spiritual direction. Other offerings include a women's book group and formation programs.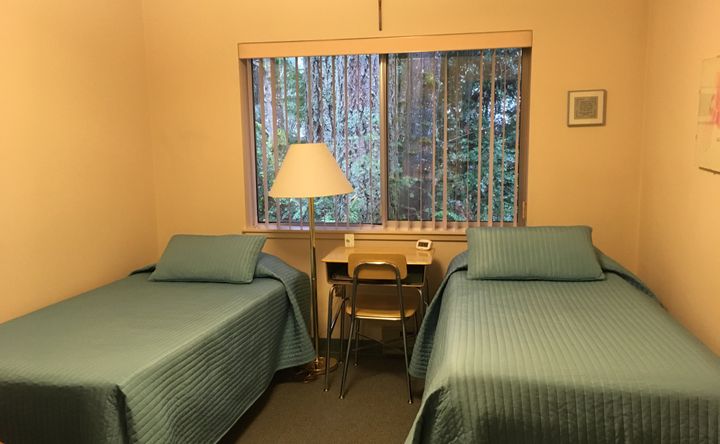 Accommodations
We have ten retreat bedrooms, most of which are equipped with two twin beds. The rooms may be shared if you are coming with a friend or partner, but generally there is just one person per room. Our building is set back among the trees so the rooms stay fairly cool. There is a heater in each room for the colder nights. Each room has a sink, mirror, chair, desk, and small closet area. Towels and linens are provided, but please bring your own toiletries. Bathrooms are shared and showers are available.
Retreatants are welcome to join the Sisters for Mass, Praise, and meals. There is wi-fi available in the Priory Library from 8:30am-8:00pm everyday. The Priory Store is also open on Fridays and Saturdays. Plenty of walking trails wind around the Priory's property and are open to retreatants.
Spiritual Direction is available upon request at an additional charge.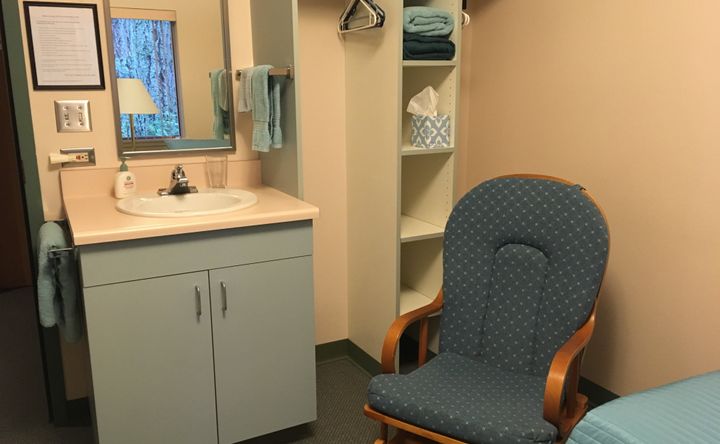 Amenities
Free Wifi
Towels
Free Parking
Kitchen
Tour Assistance
Coffee/Tea
Menu Types
Vegetarian
Meat
Gluten Free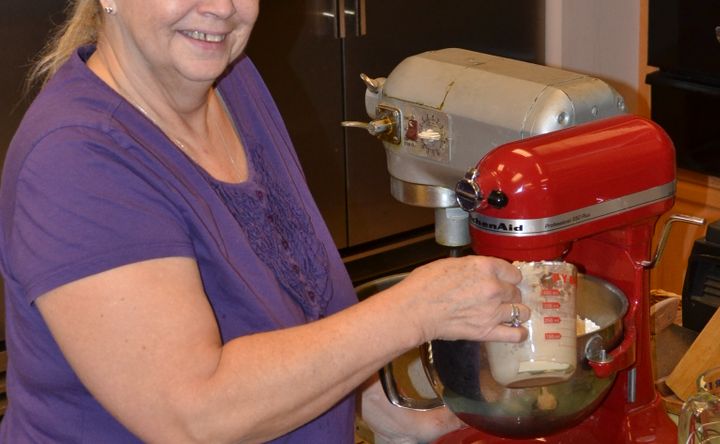 Menu/Cuisine
Breakfasts are on your own in our Center Kitchen Monday through Saturday. We provide traditional breakfast items such as eggs, milk, bread, cereals, and fruit. You are welcome to bring supplemental food. On Sundays the Priory provides a delicious brunch usually consisting of eggs, hash browns, bacon, sausage, toast, pancakes, fruits, and pastries.
Lunch and dinner are provided at the Priory. These meals consist of one or two main dishes and a salad bar. There are often dairy, gluten and soy-free options. If you need to bring supplemental foods or meals, you may keep them in our Center kitchen, cook them there, and eat there or bring it to community meals.
A silent dining area is also available if you prefer to spend your meals in silence.
Coffee and tea is also available around the clock.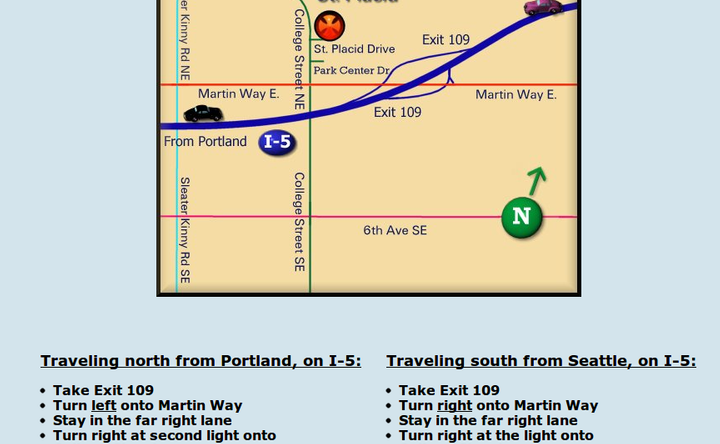 Directions
Traveling north from Portland, on I-5:
Take Exit 109
Turn left onto Martin Way at end of exit
Stay in the far right lane
Turn right at second light onto
College Street NE
Turn right at St. Placid sign
(second possible right turn)
Traveling south from Seattle, on I-5:
Take Exit 109
Turn right onto Martin Way at end of exit
Stay in the far right lane
Turn right at the light onto
College Street NE
Turn right at St. Placid sign
(second possible right turn)
Reviews
Write a review - tell others about your experience.