About This Center
The Sentinel is a portal to the transformation that starts with you. Our connection to nature enriches your transformation, integration, and renewal.
The Sentinel is a high end, full-service retreat center with exceptional facilities and world-renowned leaders and trainers, offering a mix of cutting-edge programs designed for individuals, groups, and corporations. The Sentinel has positioned itself as the leading host of Mindfulness Training, Trauma Release, Consciousness Raising and Flow State access. Furthermore, we offer programs in the fields of personal empowerment and growth, lasting health, mind-body medicine, spiritual awakening, leadership training, practitioner training, artistic and literary retreats, the sacred arts and movement-based workshops.
The Sentinel is located on 5.6 acres of pristine lakefront property, 7km from the historic town of Kaslo, B.C. With spectacular views of Loki Mountain rising dramatically out of Kootenay Lake the accommodation at the Sentinel is world class. Private luxury rooms with king size beds and ensuite bathrooms are the perfect place to rest while at a workshop or training. The buildings and facilities are all new, construction was completed in the early fall of 2017, these include a round meeting hall, private session rooms, hot tub/ sauna, kayaks, canoes, orchard, and labyrinth. While on your Sentinel journey you will feast on delicious organic meals straight from the garden in our backyard, season permitting!
Supporting people's transformational experiences to the fullest is what we at The Sentinel pride ourself on. Whether it be through the facilities, our amazing staff, local therapeutic practitioners or connecting our visitors with the various natural wonders that surround the property we will be here for you every step of the way, we will even pick you up from the airport!
The Sentinel welcomes you and looks forward to meeting you on your journey of transformation.
The retreat centre is warm, the rooms are lovely, the food and staff was great and the setting was soothing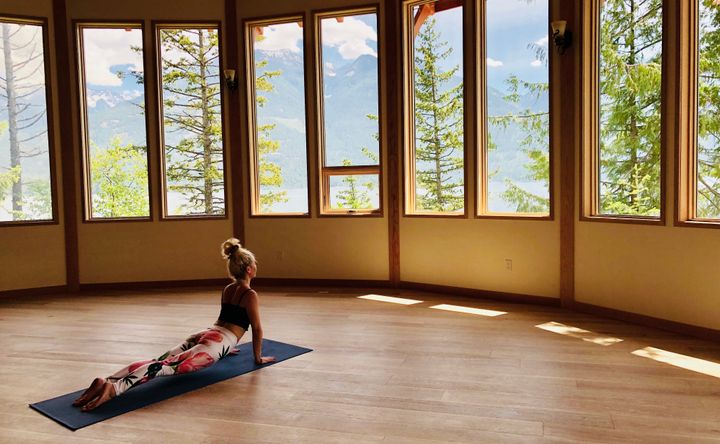 Venue Highlights
The Sentinel is proud to be located on the shores of Kootenay lake with views of the stunning and powerful Purcell mountains. 180 º views from our Maloca a timber frame roundhouse where all our retreats and gatherings are held. We have breakout rooms and bodywork services such as acupuncture, reiki and massage available on site. Onsite gardens serve up the goodness we serve all our guests and the cedar hot tub and sauna are the perfect way to end your day in solitude or with friends.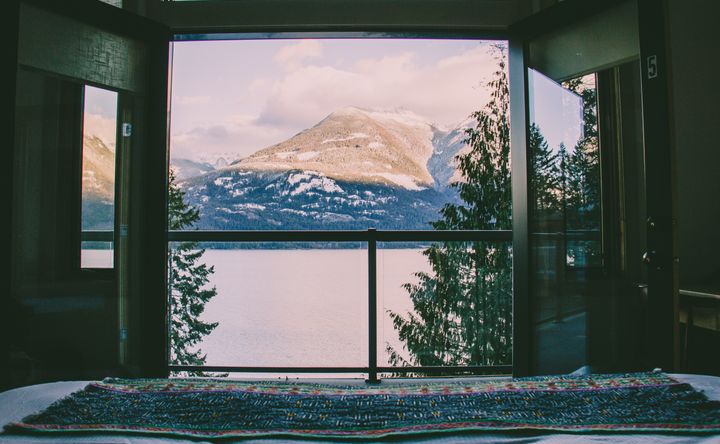 Accommodations
All our kings and shared twin rooms have stunning views of the lake and mountains like this one! Weather you are in a private luxurious king room or a shared twin, all our accommodation is clean and modern. Your ensuite has heated floors, a rain shower and amenities for your comfort. Fluffy white towels and crisp linens are waiting for you as you check into your room so you can relax and refresh.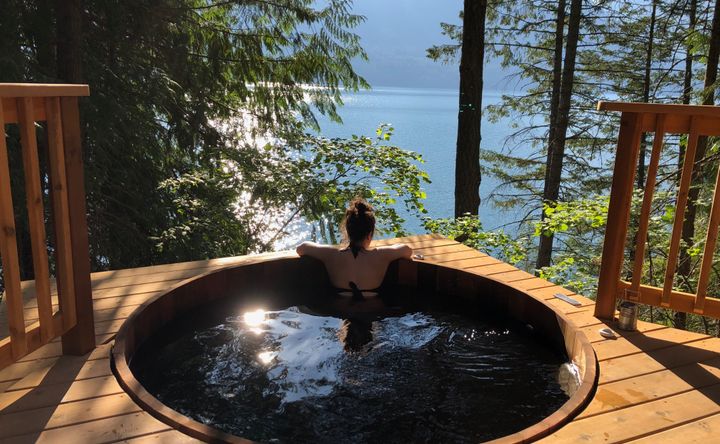 Amenities
Free Wifi
Spa
Sauna
Towels
Free Parking
Kitchen
Hot Tub
Coffee/Tea
Cafe
Yoga Studio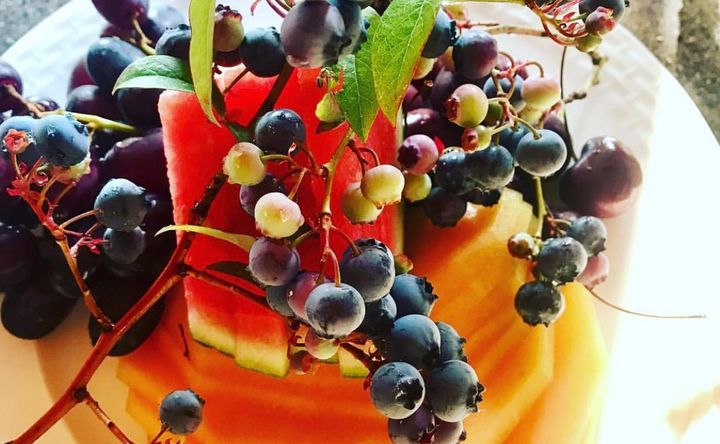 Menu Types
Vegan
Vegetarian
Pescetarian
Ayurvedic
Meat
Organic
Gluten Free
Dairy Free
Nut Free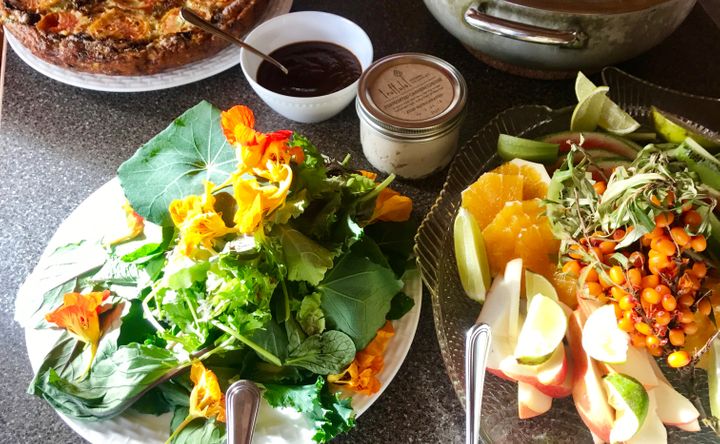 Menu/Cuisine
We offer an array of colourful, nourishing and well-balanced meals lovingly made by professional chefs and consciously sourced from our organic, on-property garden.
FARM TO TABLE The Sentinel produces its own organic fruits and vegetables which are supplemented by local organic gardens.
The earth is our foundation for health – we know that the tomato on your plate was planted and nourished to its full potential by us.
LOCALLY SOURCED Meats are free range organic and prepared from our own suppliers, honey is from local bee keepers and vegetables are from our garden and local providers. Experience the connection while walking through our gardens.
MADE WITH LOVE Our most important ingredient is the love of those that have grown and prepared your meal – so your body can be nourished and be able do the work that is needed to be done on the planet.
A TASTE OF OUR MENU
BREAKFAST: Our signature "This is not oatmeal" combinations of nature's wellness berries including chia and goji berries –sesame seeds and dried fruits. Gluten-free. Farm fresh eggs of the day, served with freshly picked greens and herbs
Organic yogurts and honey & Applesauce muffins & Freshly baked bread every day
LUNCH: Fresh mixed garden salad, Quinoa lasagna with marinara sauce with Russian garlic and truffle oil
DINNER: Chicken Ancho (a specialty from our friends in Mexico) with roasted root vegetables & mixed grain salad OR our signature vegan curry with Sentinel garden pumpkin
TREATS: Peach cobbler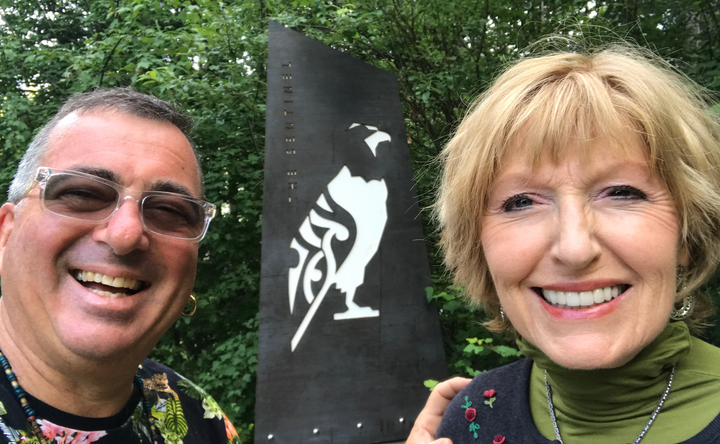 Directions
When you see this sign you have arrived!
We are 50 minutes from Nelson BC and 15 minutes from Ainsworth Hot Spring & 7 minutes from Kaslo.
You can drive here from Vancouver in 9 hours and from Calgary in 8, these drives are beautiful in the summer time and especially if you are coming with a friend! Alternatively we are just a short 1 hour flight from either of these major cities, the closest airport is the Castlegar airport, which is 1.5 hours from our door!
Reviews
Write a review - tell others about your experience.
Whenever you remember to do so, rest in the expanse.
There is no beginning, middle, or end. Kyeme Zang Rinpoche