About This Center
To find balance without we must first find balance within.
The cognitive dissonance of a world ruled by the head is what calls us to this work of the heart. A belief in the need to encompass the emotional, energetic, and spiritual aspects of healing, alongside the physical, is the foundation of sacred plant medicines and other holistic therapies. These medicines have the power to connect us to those parts of ourselves we have forgotten, ignored, or covered up.
Our mission is to bridge this gap between head and heart for those who seek it. In a world of increasing disconnection from ourselves, our earth, our history, and each other, we aim to find balance by providing an authentic, safe, and loving space for each individual, no matter their background, to get in touch with their truth. We are honored to serve medicine in sacred ceremony, empower our guests with knowledge and tools to continue their journey back home, raise cultural awareness, and continue our cherished duty as stewards and caretakers of our Earth. We feel that by healing ourselves first, aligning our past experiences and future actions with deep purpose and meaning, we can become true beacons of light and affect positive change in our lives and our world.
"Soltara" comes from the Spanish verb "soltar" which means to let go or release.
Soltara represents both a healing center and a global community. Our mission is to empower you with the space, knowledge and tools to release the things that no longer serve you, free yourself to participate in the fullness of life, and discover how to live your truth.
So how does that happen?
The answer to that question is a personal one, and for each to discover for themselves. We are here to help you do that.
There are many modalities, tools, medicines, and practices that can help us release what we don't need, reconnect to ourselves, and step fully into our power. In today's world, the myriad of information and practices that promise to accomplish this can make it difficult to know where and how to start. Through our work at Soltara, we aim to flip the script, bringing the expertise and sacred healing modalities to you in an accessible, respectful, and loving way.
A space where intention meets action
In order to fully realize our authentic selves, we are called to examine beliefs that may be holding us back. Such self-limiting beliefs include our fears, negative patterns, and judgments, which, if held onto, can manifest in damaging and unhealthy ways.
At our Center, a seaside haven in the tropical jungle of Costa Rica's Nicoya Peninsula, we work with traditional Peruvian Shipibo shamans and the sacred plant medicine ayahuasca, as well as other traditional and modern healing modalities, to help you along this path of self-discovery. Our decades of combined experience holding ceremony and doing medicine work allow you to experience in-depth healing in a safe and loving environment. Whether it's immersing yourself in nature, practicing yoga or meditation, healing through massage or energy therapy, or working with plant medicines – to name a few – we offer a personalized experience that empowers you to follow your intuition and be your own healer.
In addition to our Center, our vibrant online community fosters open dialogue, personal connection, and high-quality resources to help you learn from each other and expand your knowledge base. Our commitment to individual and global healing, on all levels, drives us to support the spiritual and psychedelic movement taking place. We aim to create a culture and community based on balanced, practical, accessible information grounded in a spirit of cultural awareness and education.
A focus on integration
Integration means taking the knowledge and lessons learned during your ritual experience and putting it into practice in your life.
It is no secret that integration is a lifelong process. The lessons and healing we gain from various medicines are only valuable to the extent that we are able to utilize them in our lives outside of the ceremonies and retreat experience. Integration can involve changing habits, relationships, or community; approaching life from a new perspective; realizing an increased sense of awareness in your thoughts and actions; or working towards a new set of goals and purpose; as well as other changes in deep psychological processes you may have been unaware of until this point.
While many centers offer supportive services to help prepare you for your retreat experience, and for a few months after you return home, our approach extends beyond this limited timeframe. We follow the philosophy and wisdom of the cultures our medicines come from, understanding that true community and support is a crucial aspect of healing and life.
At Soltara, there is a strong focus on the integrative work that starts after your retreat and continues, possibly, for the rest of your life. To complement our online community, we are excited to work with skilled integration specialists who have a foot in both Western and traditional medicine work and can help you prepare for, maintain, and enhance the positive outcomes that are very often the result of attending deep healing sessions with experienced, ethical leaders. By doing the necessary healing work during your stay, and understanding the tools and practices that can help maintain that work, you can open to the truth of who you are, what you want, and most importantly, how to get there.
Our Commitment to You
We are called to serve medicine in sacred ceremony with integrity, humility, and compassion. By creating a safe space and working only with experienced, well-intentioned shamans and facilitators, we uphold the lessons of the medicines and build a foundation of mutual trust, authenticity, and respect. We are not gurus, preachers, or enlightened beings – our shamans are healers who humbly transmit the knowledge and healing energies of the plants, and our facilitators are devoted to helping guests face, process, and explore difficult experiences and emotions, handle projections, manage expectations, and surrender to the process. We strive to uphold the highest integrity in everything we do and be a beacon for responsible, safe, and ethical practices, such that our guests feel safe and supported to get the most out of their healing.
If you come for a visit…
Our highly skilled, gentle, loving facilitators and Shipibo shamans will help guide you through this process of self-discovery through plant medicine healing, traditional spiritual technologies, and modern psychotherapeutic practices. Our goal is to create a container and support system for you to find your medicine, experience it fully, develop the knowledge and tools to work with it, and learn how to integrate its practice and lessons into your everyday life. Whatever medicine works for you, we invite you to connect to your higher self, the healer within, and create the foundation for a truly fulfilling life.
Whether you come for a visit, participate in our online community, or both, our goal is to co-create a loving support system that provides a safe space to explore, connect with, and share the healing process.
Want to learn more? Feel free to visit us on our website, (contact info blocked), or email us at (contact info blocked) - we'll always get back to you within 24 hours.
Dear fellow travelers, if you are thinking of a plant medicine retreat, go to Soltara. It's a beautiful place with tremendous support staff. You will be safe, secure, and cared for. The grounds are beautiful with mature plantings, the rooms are air conditioned and the food is great. I got healing on levels I never expected. The whole experience is truly a gift. I believe I will be back.
Venue Highlights
At Soltara, we work with indigenous Peruvian Shipibo female and male shamans, and have decades of combined experience working at top-rated Ayahuasca retreat centers in the Peruvian Amazon. We are honored to promote the expansion of plant medicines and holistic health in an accessible, respectful, informed way.
One thing that we noticed at the centers we came from was the strong focus on the retreat experience itself, with much less emphasis on the before and after – but preparing for the work and effectively integrating the lessons learned into your daily life is as important as learning the lessons themselves. As such, we want to provide a space to experience these medicines directly, but also ensure that we provide the tools and resources for anyone to begin, continue, or integrate their healing journey, in a way that is best for them.
Our approach to these objectives is three-fold:
- We work with a highly experienced clinical psychologists and integration specialists as part of our preparation and integration support team. These team members have a foot in both Western and traditional medicine practices, understanding health from a holistic perspective that incorporates the physical, mental, emotional, and spiritual bodies. We offer individual and group sessions to help you get the most out of your experience.
- We provide high-quality videos, informative content, and educational resources surrounding holistic healing, shamanism, indigenous culture, psychedelic science, spiritual practices, and tips for preparation and integration, among others.
- We invite you to co-create a community with us that fosters open dialogue and a safe platform for people to connect, learn, heal, and share their processes with each other. We at Soltara have found, through our experience, that so much of healing comes from being vulnerable, breaking down walls, letting people in, and holding space for others to do the same. When we authentically share stories, struggles, and ideas, we open up the space to figure things out on a deep level and remember that we are not alone.
The crucial first step to healing the world is healing ourselves, and there has never been a better time. The decisions we make on an individual, societal, and global scale over the next few years will determine the trajectory and course of our survival and our legacy. This is a mission and a movement that is bigger than all of us, but that includes us, and thus it is our humble hope to contribute in whatever way we can, and empower you to do the same.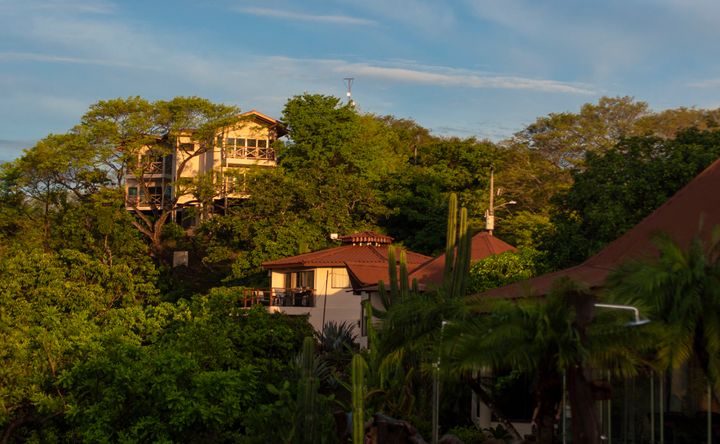 Accommodations
We offer different room options and pricing to ensure that a high-quality healing experience is accessible for a variety of budgets. Every room includes all amenities and features listed below.
SINGLE:
For those who prefer privacy and quiet, this luxurious and spacious suite features a king-size bed and accommodates a single guest of any gender. Also includes a free 1-hour massage with our licensed massage therapist.
COUPLES:
For couples who prefer privacy, our couples room features a king-size bed and accommodates two guests of any gender. Also includes a free 1-hour massage for each guest with our licensed massage therapist.
SHARED SUITE:
For those seeking a more economical option, our shared dorm-style suite has 2 custom full-size bunk beds to accommodate up to 4 guests, along with a private bathroom, shower, and ocean-view balcony.
To facilitate your healing and peace of mind, all our accommodations feature extensive amenities, including:
An en-suite bathroom with a spacious private shower overlooking the surrounding jungle
A gorgeous outdoor balcony with comfortable seating area overlooking the jungle and the Gulf of Nicoya
A writing desk/creative space
Air-conditioning & ceiling fans
High-speed WiFi (although the WiFi is fast, we find the connection is even stronger without it ???? )
Orthopedic beds & luxury linens
Beautiful handcrafted, locally-sourced decor & personal artisanal touches
Daily room service & linen changes throughout your stay
Clean, fresh towels changed regularly (additional towels available upon request)
Full laundry service
All of our accommodations also include all meals, medicinal plant ceremonies, yoga and breathwork classes, workshops, nature excursions, and transportation to and from the pickup location in San Jose.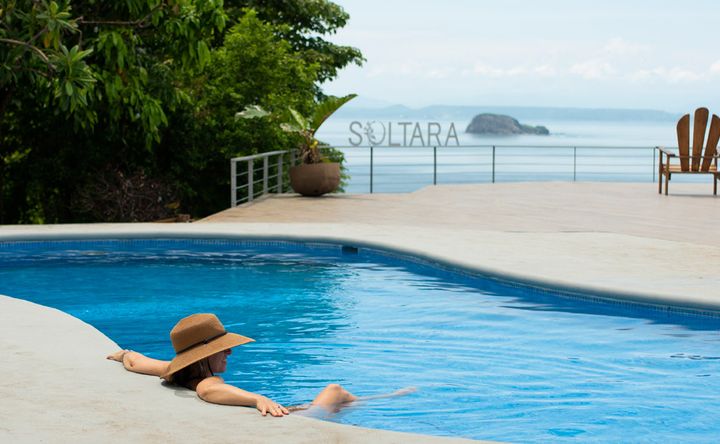 Amenities
A/C in Rooms
Free Wifi
Spa
Pool
Towels
Free Parking
Kitchen
Tour Assistance
Coffee/Tea
Cafe
Restaurant
Fitness Center
Yoga Studio
House Keeping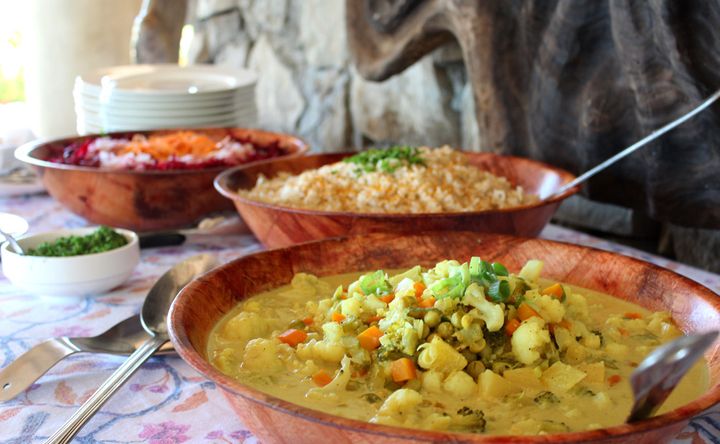 Menu Types
Vegan
Vegetarian
Pescetarian
Meat
Organic
Gluten Free
Dairy Free
Nut Free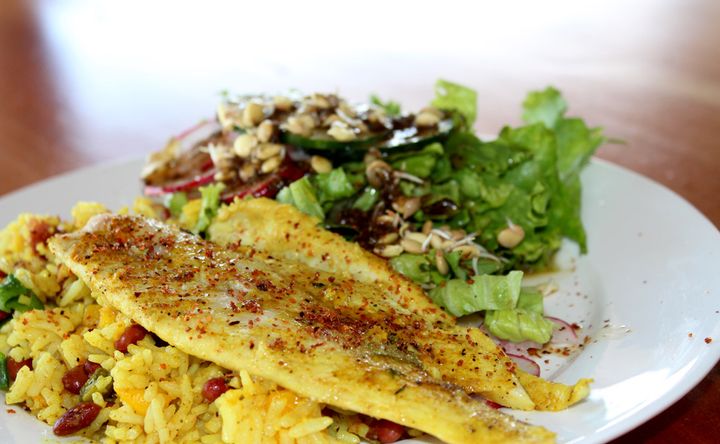 Menu/Cuisine
We believe healing even takes place in the kitchen. We take on the mantra by the Greek physician, Hippocrates: "Let food be thy medicine and medicine be thy food." We honor the role of food in our lives and expand it beyond its primary purpose of bodily nourishment – food can be an avenue to dig deeper into ourselves, consciously looking at our patterns and mindsets surrounding not just what we eat, but how and why we eat what we do. Our eating habits don't just affect our mental health, they also reflect it.
At Soltara, we aim to help you jumpstart this process of connection through conscious cooking on all levels. Diet is an important part of the healing process, both on its own and also to help prepare the mind and body for plant medicine work. We work closely with our shamans to prepare wholesome, delicious meals that adhere to the traditional dietary guidelines of working with ayahuasca. All of our meals are freshly prepared in-house by our loving kitchen staff. From fresh smoothies and juices every morning, to plant-based meals emphasizing local, organic, and sustainable produce, to lean proteins such a chicken and fish, we celebrate the rich local flavor of Costa Rican cuisine, and offer a chance to experience a connection to the land and culture while nourishing the body, mind, and spirit.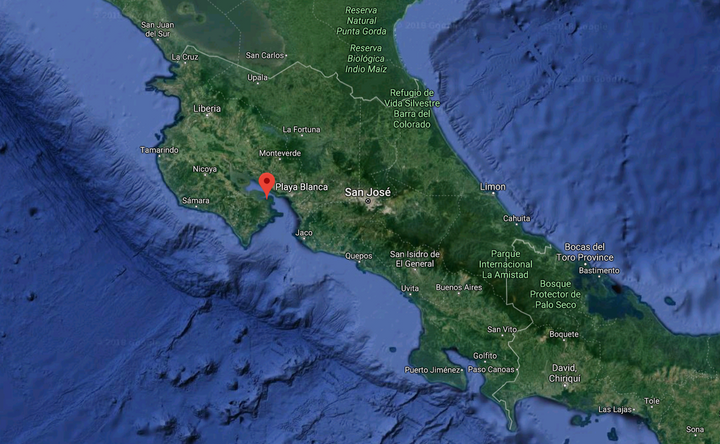 Directions
Please ensure you reserve your spot for your retreat with us prior to booking your flights. If you have any questions during the registration process or are concerned any health conditions (including bipolar, schizophrenia, or psychosis) may prevent you from attending a retreat, please contact us first.
We offer pickup on Day 1 (Sunday) of your retreat at 12 PM from the Hampton Inn and Suites, located about 15 minutes from the Juan Santamaría International Airport (SJO).
We recommend arriving the day before, on Saturday, and booking your stay at the Hampton Inn, in order to give you time to relax and settle in before beginning your journey to Soltara.
If you plan to arrive on Sunday, we recommend booking your flight to arrive by 9 AM that day, to allow time to get through customs (which can sometimes take up to 2 hours) and get to Hampton Inn in time for the 12 PM shuttle. You will arrive at Soltara around 4 pm that day, after an approximately 2 – 2.5 hour ride through the beautiful rolling hills of Costa Rica, and catching a 2:30 pm ferry ride across to Gulf of Nicoya. We are located about 10 minutes from the ferry port.
Our retreat packages end on Sundays. If you are returning to SJO, please book your departing flights after 3:30 PM. You will be returned to San Jose by 12:30 PM.
We look forward to supporting you in an immersive experience in nature, community, and medicine!
Reviews
Write a review - tell others about your experience.