About This Center
Sacred Colibri Divine Healing Retreat is the most advanced Heaking Center offering traditional Shipibo Natural Medicine and daily Yoga, Inner Work advanced healing technique for self evolution, set in the natural surroundings close to the city of Pucallpa, Peru.
The Eco Resort hosting the Retreat offers you the possibiliy to combine comfortable holidays with private accommodation in superior comfortable rooms and receive the traditional Shipibo Natural healing, taking part to Ayahuasca Ceremonies, dietas de plantas, master plant remedies.
Healing with Ayahuasca can restore and heal your life, helping you to get deeper understanding and achieving your desired life goals. You will be guided during the daily healing events so that you will be healed and balance and success in your life wil be restored.
Some joined our retreats to discover the healing effects of Ayahuasca, some already knowing the potential of the plant medicine decided to stay with us to complete their personal evolution and others were able through the Ayahuasca ceremonies to overcome life blockages and heal their bodies.
The Inner and Energy work we offer is the most advanced and we offer Yin Yoga and Nidra Yoga to facilitate the integration of the healing on consciousness and body, going though very effective daily Inner Work, which is our unique healing system, developed in cooperation with Sanken Sani our Shipibo Shaman and Vera Luz expert healer and Yoga facilitator. Music will be a central key for facilitating the healing and restore Harmony and Resonance within our body and consciousness, releasing inner resistances and old outgrown features influencing our response and flow through life.
You will be then able to rejoice life with a new perspective, through detoxification your body and soul will feel great and you will gain new strength and motivation for your life. The Retreat will support you in realizing deep and effective healing of all inner and outer areas of your life.
In our Retreat expert traditional Shipibo and experienced modern healers will guide you for this self discovering healing holiday, using their ancestral knowledge and healing skills for psyche and body, so that you will be aligned and become harmonious again.
The Master of Ceremonies Sanken Sani will be directing the healing retreats, in the safe and very comfortable environment of the Amazonas natural surroundings of the Ucayali region, Pucallpa.
Sanken Sani is a very experienced Shipibo Shaman and he is famous for his very effective healing using the icaros traditional songs and music. He is beloved for his very gentle, calm and sunny energy and lead many healing retreats, both in Peru and abroad. Sanken Sani decided to combine the healing properties of Inner Work, Sound Healing and Body Work integrating Yoga and selecting the cooperation of advanced Teachers for the Retreat, developing with them the healing program so to offer the most effective, advanced, therapeutic integrative techniques for psychological, emotional healing and evolutionary self enfolding.
Inner Work will be the central practice used to integrate the healings of the ceremonies, our unique and committed spiritual work during the Retreat.
The Inner Work will bring about physical, emotional, psychological healing, balance, restoration, detoxification and inspiration.
The professionally lead daily Therapeutic Yoga, Yin Yoga, Nidra Yoga, Mindfulness meditations from Vipassana tradition, Inner Work and Sound Baths will be offered as practices to complete and integrate the healing, to relax you and restore you on a deeper level.
The Eco Resort offers you a very comfortable stay, facilitating your relaxation and healing holiday enjoying the natural setting and a pleasant atmosphere with all comforts.
You can use the relaxed area of the swimming pool for your healing holiday.
Venue Highlights
8, 11, 14 or 21 Days Divine Healing Inner Work Yoga and Meditation Retreat
Ayahuasca ceremonies are scheduled in the programs and we will provide all needed care and safety and your healing will be smooth and pleasant
daily Yoga classes, Yin Yoga, Nidra Yoga for beginners and advanced
Inner guided Work to integrate healings
Sound Healing Baths
Mindfulness Meditations from Vipassana tradition
traditional Shipibo Natural Medicine
Shipibo art therapy
will be offered by our expert Shipibo Healers, by our Yoga and alternative medicine healers and by the Master of Ceremonias and Shaman Sanken Sani
Music and Body Work together with Inner Work will be used to facilitate healing and lead you on your self discovery and self evolutionary path
You will enjoy a very comfortable stay in our Eco Resort with modern facilities and traditional architecture and botanical garden in natural surroundings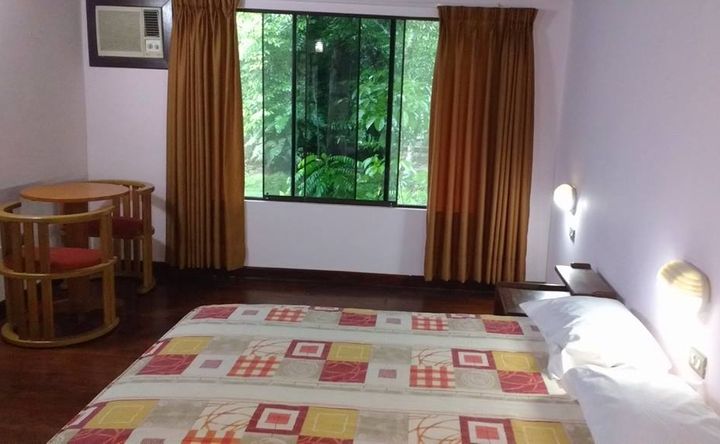 Accommodations
Accommodation in private Superior Rooms
private toilet with shower and bathtub
access to the Eco Resort facilities
swimming pool
botanical garden
natural surroundings
an excursion will be offered for those who like to discover the natural site of the Laguna Cocha
Amenities
Free Wifi
Pool
House Keeping
Menu Types
Vegan
Vegetarian
Organic
Gluten Free
Dairy Free
Nut Free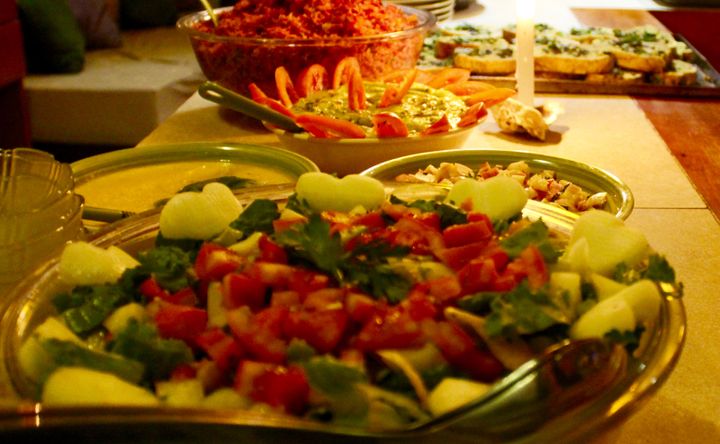 Menu/Cuisine
special veg vegan, caffeine, sugar, salt and spices free diet supporting the Ayahuasca ceremonies
detoxifying drinks with herbal traditional remedies specific supporting personal healing
herbal plant remedies drinks and tea
Directions
The best way to reach Pucallpa is by flying from Lima airport
the price of the flights are very low to facilitate the transport to the Amazonas areas because the drive from Lima by bus takes 18 hours
so we suggest that if you are not already travelling through the country to travel by plane so that your transfer will be more pleasant
The best connections are with Star Perú with direct flights leaving from Lima
Another option is LATAM with three daily flights from Lima
You can book flights through the airlines or travel agents
For those exploring the country there is buses from all other cities and towns of Peru and from other Amazonas sites you can reach Pucallpa by boat, these options are for those travellers who do not mind to combine exploring adventures
The Eco Resort is in Carr. Federico Basadre Km 11.3, Pucallpa, Perù
and after you know about your travel schedule inform us so we can transfer you from airport or town
Reviews
Write a review - tell others about your experience.