About This Center
"Arbores Plantas Lianas" retreat team is concentrated on providing the opportunity to work with:
Ayahuasca, Kambo, and maestro-plants in a medicine aspect strictly due to the traditional use of Amazonian knowledge in Europe and Peru.
For many years we work only with Peruvian Shamans and Curanderos we know and trust so you can pass a safe
and life-changing experience during our retreats and understand what is Ayahuasca ceremony in its traditional Amazonian way.
All our team is dedicated to create a safe environment for you with a constant, personal connection with real keepers of the traditional, medical use of plants. Our Yoga classes, diet during the retreat, everyday collaboration with our crew and shaman are aimed to explore the knowledge and discover the path of curanderos for you and help to integrate this experience into the everyday life. That's why we support our clients and friends not only before our retreats but also after in our group chats so you can always have the opportunity to share your experience and ask for advice.
You should be ready that our retreats are aimed at deep personal work and healing on the physical, mental and energy levels so our program is always intense with strong ceremonies from Peruvian shamans with 20+ years experience. Usually, we have
3 ceremonies of Ayahuasca minimum in one week plus Kambo ceremonies, rapé and Sanango sessions and yoga classes.
With the everyday integration and discussion, you are going to be involved in the process permanently.
The only result in our work we appreciate is your personal transformation and possibility to change your everyday life after our retreats. For this reason, we will take care of your personal comfort, your safety, daily itinerary, your diet and all other things that might be under our control.
We stand for the traditional Amazonian way of healing and protecting people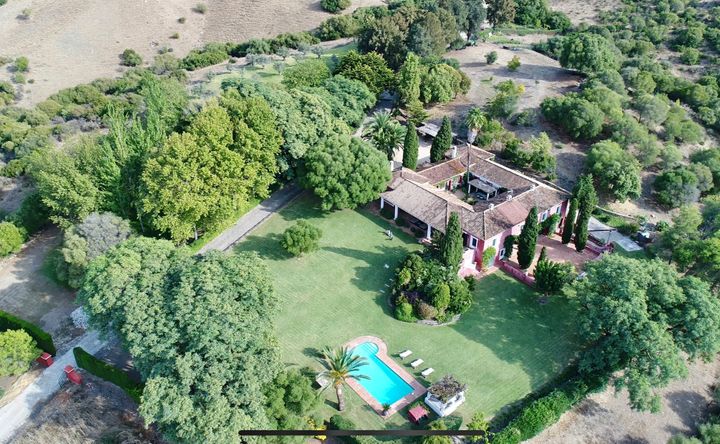 Accommodations
We offer 2 accommodation types:
- Shared double suit
- Private single or double suit with 1 double or 2 single beds
All our suits have a private bathroom and all necessary facilities for comfortable accommodation. You will feel the unique atmosphere of authentic Spanish retreat while exploring ancient ways of Amazonian shamanism.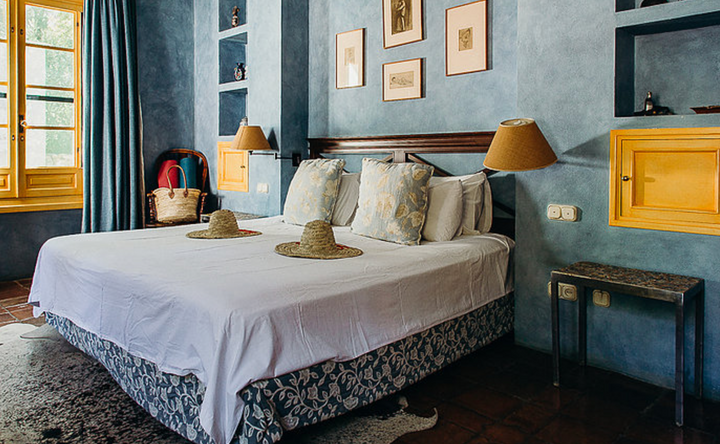 Amenities
A/C in Rooms
Free Wifi
Pool
Towels
Free Parking
Kitchen
Tour Assistance
Coffee/Tea
Yoga Studio
House Keeping
Ceremony Space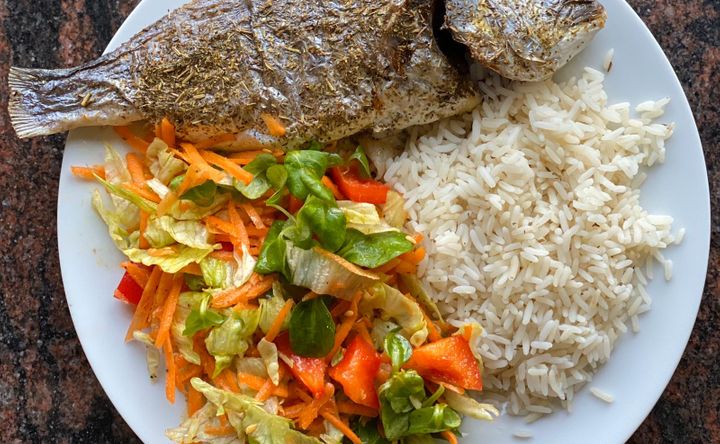 Menu Types
Vegan
Vegetarian
Pescetarian
Meat
Gluten Free
Dairy Free
Nut Free
Menu/Cuisine
During our retreats we serve a menu due to Ayahuasca dieting rules to avoid any health risks during ceremonies and make your experience deeper.
We can also provide for special diets or restrictions (vegetarian / vegan / allergies, etc). Before arrival we provide a participant form that will inform us about all necessary details.
Reviews
Write a review - tell others about your experience.