About This Center
My entire life, I've been searching the ways to express myself, learn, exchange experiences, practice what I truly believe in and share my passions in constant pursuit of fulfillment. My search finally ended by creating the company with the main goal of raising the awareness towards the re-connection with Nature. Now my new search begins with you!
Skippin' Pebble is my belief, my life principle and my personal joy.
It promotes a healthy lifestyle and offers the perfect active vacation!
Awaken your inner Nature with endless opportunities to discover, experience and feel free!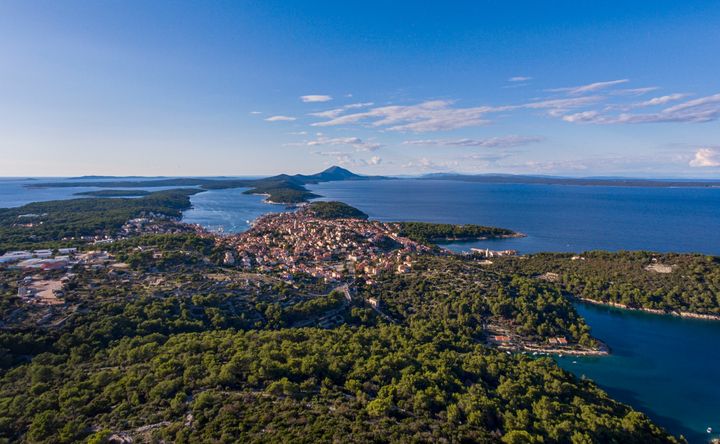 Venue Highlights
The archipelago
- due to the exceptional characteristics of Losinj's micro-climate, in 1892 the Austrian-Hungarian Monarchy's Ministry of Health proclaimed the Island an climatic health resort
- crystal clear sea, supreme air quality and over 200 days of sunshine
- leading climatic health resort and a modern destination of vitality, health tourism and environmental awareness
- offers ideal conditions for allergy sufferers, improving respiratory health and aiding physical and psychological recovery
- a home to many wonderful animal species including magnificent, endangered and protected creatures such as griffon vultures, geckos and wild dolphins
Adventure Yoga Retreats
- 7 days
- 7 adventures (bike tour, hike tour, kayak tour, snorkeling and free diving, boat trip, cultural excursions)
- 7 outdoor Yoga classes (pine forest, sandy beach, top of the mountain, breakwater from 19th century...)
- museums, protected species education centers, historical sites, local fiestas
- thaiyoga massage, acupressure treatments, relaxation methods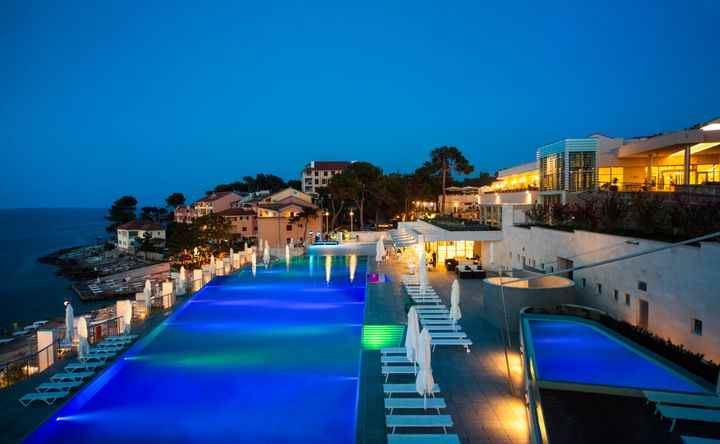 Accommodations
VITALITY HOTEL PUNTA
Our partner Hotel Punta is the place that perfectly embodies what the island of Lošinj is all about – vitality!
A hotel where the spectacular room views reveal shimmering sunrises is one of the proud perks of the Kvarner Archipelago. Vitality Hotel Punta is also the first certified gluten-free and asthma & allergy friendly hotel in Croatia, ensuring your health and dietary needs are our priority.
At hotel Punta, you can treat yourself to a deserving, revitalizing and health-boosting holiday encouraged by the highest standards of the Health & Fitness hotel.
- double bedrooms shared by two people
FAMILY HOTELS/RESORTS/PRIVATE HOUSES/LOCAL APPARTMENTS
If you wish to experience the local lifestyle, mingle with the residents and get lost in the endless charming streets that reveal wonderful stone houses and gardens full of Mediterranean fruits, we recommend one of the more private accommodation. They mostly belong to the local residents that put a lot of effort in creating comfortable and enjoyable accommodation that we personally choose in collaboration with our partner agencies.
Whatever type of accommodation you choose, we guarantee you a pleasant, safe and relaxing stay.
- private houses with multiple double bedrooms
- resorts with multiple double bedrooms
- apartments with two double bedrooms
Amenities
A/C in Rooms
Free Wifi
Spa
Sauna
Pool
Towels
Free Parking
Kitchen
Tour Assistance
Hot Tub
Coffee/Tea
Cafe
Restaurant
Fitness Center
Yoga Studio
House Keeping
Bicycles
Ceremony Space
Menu Types
Vegan
Vegetarian
Pescetarian
Meat
Organic
Gluten Free
Dairy Free
Nut Free
Menu/Cuisine
The meals depend on the dietary preferences of our group.
There is nothing we can't organize. From private chefs, organic food, local fruit, fresh fish from local fisherman to specialized restaurants offering traditional Mediterranean cuisine.
Directions
We organize the transport from any airport in Croatia but we strongly suggest Rijeka or Pula airport since they are the closest ones.
The price range depends on the number of the people (from 35 to 200eu)
There is an option to get a rent-a-car directly on the airport from 100eu (7 days)
Reviews
Write a review - tell others about your experience.
Teacher