Event

About This Center
We are fully commited to optimal enjoyment of exercise in the outdoors in combination with healthy nutricion, sociable and pleasant environment and a concious lifestyle.
Both, Grietje and Bert, want to achieve a greater goal: mental as well physical growth/development for our clients/audiences. There will be no competition between our clients, but there will be a competition with yourself. Exercise and yoga, nutrition and coaching are the methods we will use to achieve something.
We strive to obtain a good balance between exercise and rest, nutrition and education. Depending on the chosen week/activity the focus will be on exercising or to achieve more vitality.
We are a small company that believe in small group teaching, so any participant can have the experience they want/need. Togetherness is a key word in our holidays. We live, sport, eat and most of all enjoy together.
Furthermore, the program of the week is thoughtfully set up. This is due to our experience in the area of giving trainings/clinics and guiding of groups and individuals. We apply our knowledge that we gained through certificates and experience in the area of outdoor activities, yoga and coaching of groups/individuals.
Do you dare to challenge yourselve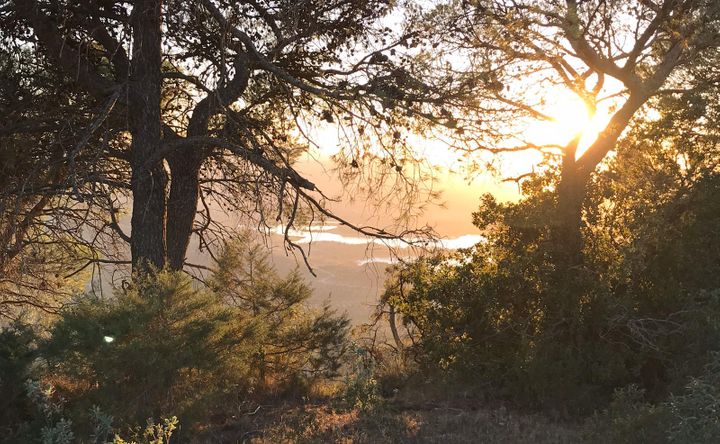 Venue Highlights
We are a small organisation that works out of passion.
Both of us are licensed guides, teachers in yoga and outdoor sports
You'll have daily yoga (Yin and Yang version)
You can participate daily on several outdoor sports like: rock climbing, trail running, hiking, survival etc.
You can do almost everything but there will be no "have to's"
Accommodations
You can choose between private or shared bedrooms. The bathrooms you share with the other customers.
In the communal kitchen you can find al kinds of vegetables, fruits, nuts, herbs etc, which you can take whenever you want. You can make your own breakfast from te kitchen. Lunch is most day served on the kitchen shelves and diner we cook and eat as a group.
The homely, personal atmosphere is unique for our holidays. We are aware of the importance and will be particularly attentive to this point. Most of our guest will come alone. We work with small groups (at most 10 guests) so you can easily meet and get to know the other guests. The communal living room and terras gives a lot of opportunities to chat together. Also the property is big enough to look for your own quit place in or around the house.
Overall, the house and his natural surrounding offer you a perfect place to enjoy outdoor activities and yoga. The combination of the activities with healthy food, beautiful nature and nice people will give you a holiday to remember.
The house is a drug free area and alcoholic drinks are only available when your 18+ (NIX 18)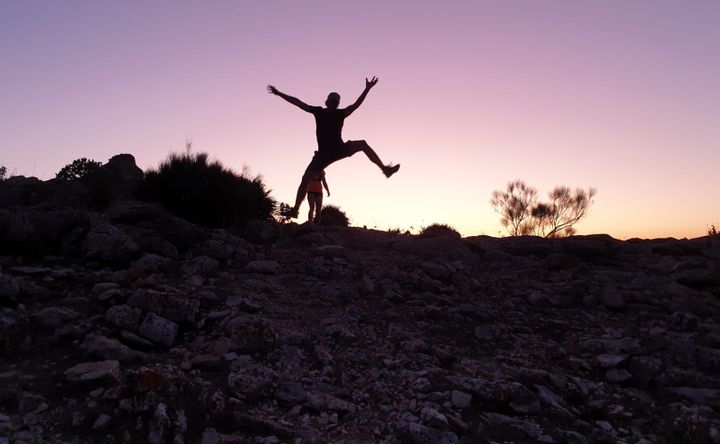 Amenities
Towels
Free Parking
Kitchen
Tour Assistance
Coffee/Tea
Bicycles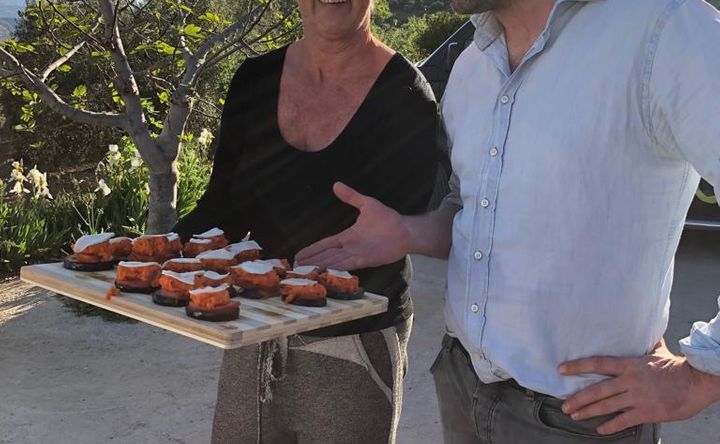 Menu Types
Vegan
Vegetarian
Meat
Gluten Free
Dairy Free
Nut Free
Menu/Cuisine
Cooking and eating together
3 Healthy meals a day are included during our active family holiday. When you choose to go out for a drink or meal, this is more than okay to. Breakfast will be aten on the big family table and diner we'll cook together! Our kitchen is full of pure products, so every day we are able te cook a healthy meal together. When you're on a special diet just let us know, we'll make sure that's available also. For lunch most of days we'll be on an outdoor location, in the morning you'll make your lunchpakkage.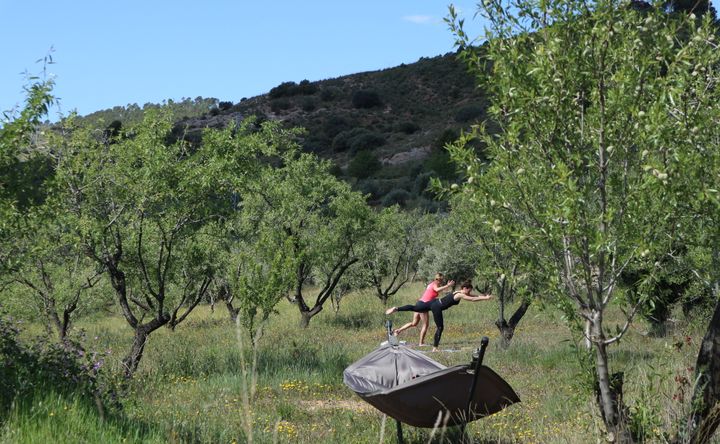 Directions
Malaga Airport Costa del Sol is the near to our place. When you book early or look into it thoroughly cheap tickets can be found. From there you can rent a car, get a cap or go by bus (less than 1,5 hour) to the village El Burgo. When you come by buss we can pick you up from the busstation.
We can also arrange a cap from the airport or from the busstation in Malaga for you. For a normal 4 persons cap this is 100 euro (please tell us if you want to use this service).
Reviews
Write a review - tell others about your experience.
Teachers