About This Center
At Harmony Holistic Life we offer a variety of personal holistic services and holistic retreats.
Harmony Holistic Life offers a variety of personal holistic services.
Specializing in Nutritional and Herbal Consultations,Transformational Hypnotherapy, Behavioral and Life Coaching, Mind-Body and Energy Healing Techniques, Massage, Yoga, Pilates, Feng Shui Consultations and Retreats!
Our retreats are created to support you break through anything that has been holding you back so you can embrace your full potential and enjoy your life!
By the end of our retreat you will have a solid understanding, knowledge and valuable tools to use throughout your life to love, care for and support yourself to confidently stand in your full power and create the life experience you want and deserve!
Our retreats are held in beautiful, remote areas to assist you in tapping in to your inner stillness and life force as we focus on alleviating stress and calming mental clutter to bring more tranquility, relaxation and well-being into your daily life.
Our team will introduce you to several mind-body techniques to create more peace, self-love, self-esteem, and self-confidence to empower you to create the life you want and enjoy your full potential!
Powered by Froala Editor
Harmony- A pleasing arrangement of parts, congruity Holistic-A form of healing and being that considers the whole person- body, mind, emotions,and spirit- in the quest for optimal health and wellness Life- What you make of it!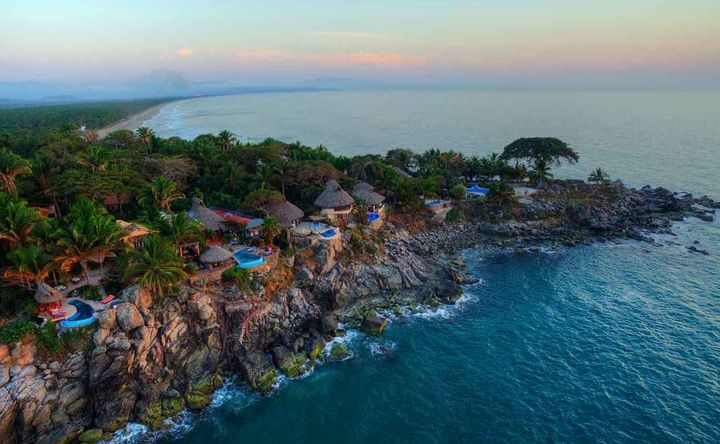 Venue Highlights
Punta el Custodio is a safe, peaceful and relaxing gated vacation community in the Compostela area of Nayarit, Mexico. It is nestled between two diverse beaches are  easily accessible from our location so you can enjoy the private island feel of Playa Las Tortugas, (Turtle Beach) or the calm waters and local charm of the cove at Platanitos Beach (Little Bananas Beach).  With tranquil estuary and majestic mountain views you become one with nature in a way you seldom experience elsewhere. The beautiful landscaped community pool has bird's eye views of both the spectacular beaches and is sheltered by a beautiful 400 year old Chalata tree.
What do beautiful bird's eye views bring you?    
                                              Perspective...      
  And this is the perfect atmosphere to change your perspective of you and your life! Being surrounded by tropical flowers, exotic birdsongs and breath taking expansive ocean views in this peaceful, safe environment gives you the quiet tranquility to go within and gain awareness to create change.         
     Each pause you inevitably take; 
lounging by the pool, walking on the beach or relaxing in your lounge chair while you enjoy this very special place brings you moments of reflection that create growth and inner peace. It happens naturally and effortlessly; this place is expansive.  
  Surrounded in the natural beauty of this serenely pleasant ambiance you are urged to allow yourself to enjoy all of the special moments and acts of love you will be giving yourself and receiving; and know that you deserve it! 
Return to nature, reconnect and recreate your life!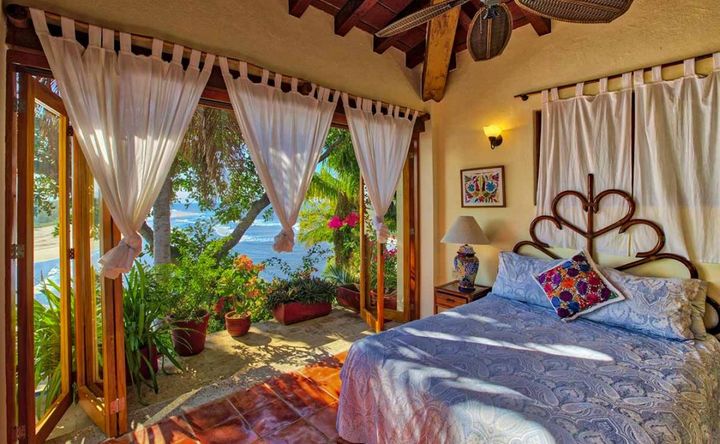 Accommodations
The private and shared room accommodations are comfortable and luxurious with tropical garden and ocean views designed  artistically in the traditional Mexican style architecture.
 The community pool is beautifully landscaped and there is stair access to Playa Las Tortugas Beach (Turtle Beach) and the tranquil estuary and river nestled by a majestic mountain landscape.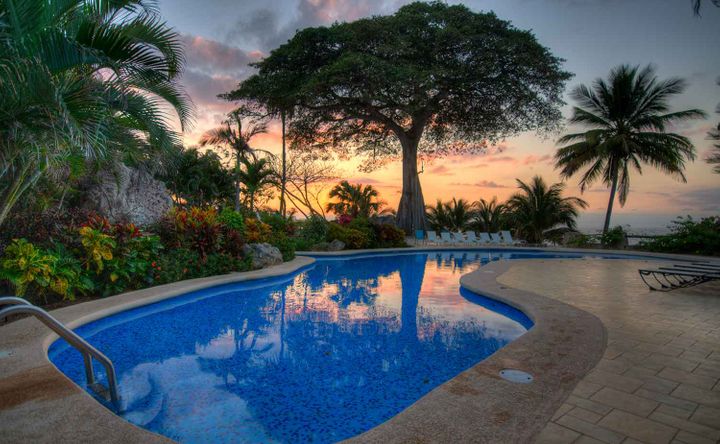 Amenities
A/C in Rooms
Free Wifi
Pool
Towels
Free Parking
Kitchen
Coffee/Tea
Cafe
House Keeping
Ceremony Space
Menu Types
Vegan
Vegetarian
Gluten Free
Reviews
Write a review - tell others about your experience.
Teachers