About This Center
Earth Awareness is based in the middle of the Netherlands - about 1 hour from Amsterdam - and is close to a big national parc. It is situated in a unique and off grid forest-village and is an exceptional bird paradise. The colossal trees, great biodiversity and monumental buildings make an incredible scenery together. The centre is founded in 2004 and been completely off grid since. Here you find rocket mass heaters and woodstoves, eco toilets and solar power, great gardens and an ethnobotanical greenhouse. Beautiful sculptures and natural art are all around, with one major piece at the centre 'The Nature Temple'. Inside the farmhouse there is an atelier of 275 m2 where the sleeping spaces are situated.
The centre has facilitated ceremony for thousands of people since 2006, collaborating with keepers of ancestral knowledge. The cornerstone of our retreats is an incredible transdisciplinary team of highly skilled and experienced facilitators who are there to support. We are dedicated to providing our participants the opportunity to benefit from the psilocybin's potential to catalyse a life changing experience.
The Nature Temple's vision is to provide the ultimate location to journey-work with Magic Mushrooms, to enable and empower human transformation, deepening the realisation of our interconnectedness with all that is.
We have integrated various medicine traditions and blended them with our own European roots. We have used this experience to finetune a balance between indigenous traditions, modern Western culture and scientific knowledge. These reasons give our organisation a strong foundation of professional standards, safety protocols and ethics.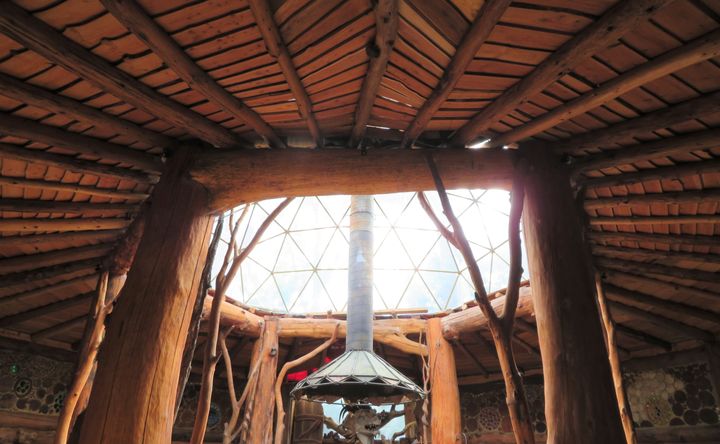 Venue Highlights
NATURE TEMPLE
An initiation centre for the people, for reflection on and reconnection with our origin and the mystery of creation. This unique experience space is specifically designed for ceremonial use. It functions as a compass and initiation centre for truth-seekers. The enchantment of the Nature Temple is the ultimate setting to explore altered states of consciousness. A visit guarantees an unforgettable experience full of inspiration.
The Nature Temple is a 140 m2 square work of art, organically built with thick trunks and curly branches, coloured glass and clay. The majestic wooden floor combined with a fire place in the centre gives the Nature Temple splendor. The 7 diameter geodesic dome-shaped vault at the roof functions as a galactic clock through which you can watch the celestial constellations at night. During the day the sunlight shines through and you can watch the crowns of the surrounding cathedral-like trees.
Library of the earth – Made from more than 40 different types of wood, mostly inlands, give the Temple an unmistakable authentic character. Each type of wood tells its own story, both physically and symbolically. From a technical point of view the Nature Temple has become a combination of various ecological building styles, with elements from an earth-ship, a hobbit house and a log cabin. We have made use of straw, clay and cord-wood construction techniques.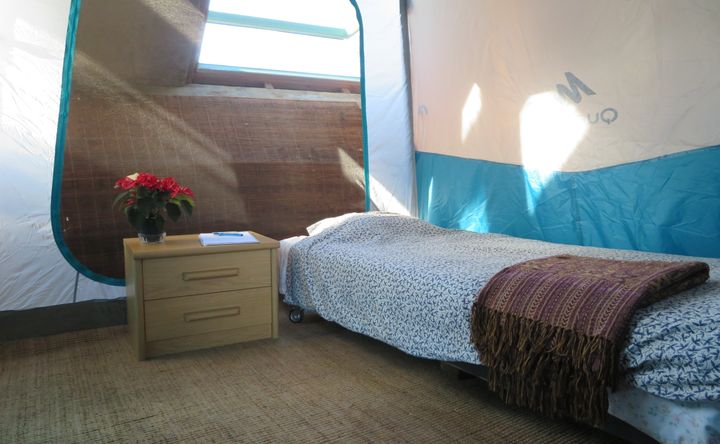 Accommodations
Private lodgings at our centre
Each participant has a nice and cosy private space at our indoor camping. A tent where you can stand upright, with a bed, a mattress, sheets/blanket/pillow, a carpet and a night lamp will provide you in your basic needs. The tents have a height of 2.50 m and are 2.50x2.50 m. They are situated on our spacious and light upper atelier, sometimes the tents are set up in the garden. Our accommodation has all benefits of following a natural lifestyle. During the retreat you go back to basic at our off grid centre, you shower in rainwater and you manage with limited internet or electricity. But we do offer warm showers!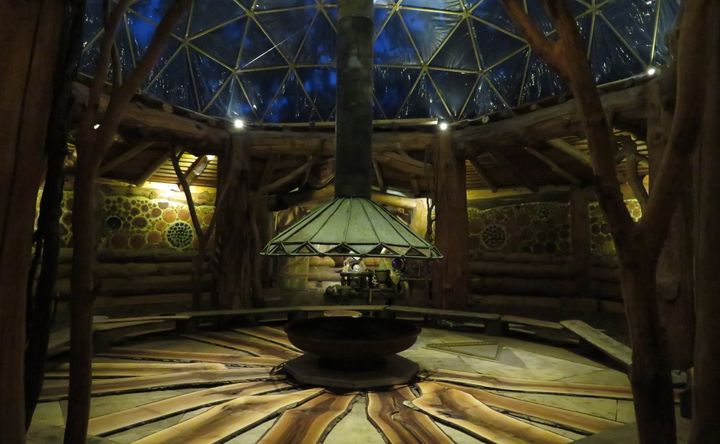 Amenities
Free Parking
Kitchen
Coffee/Tea
Ceremony Space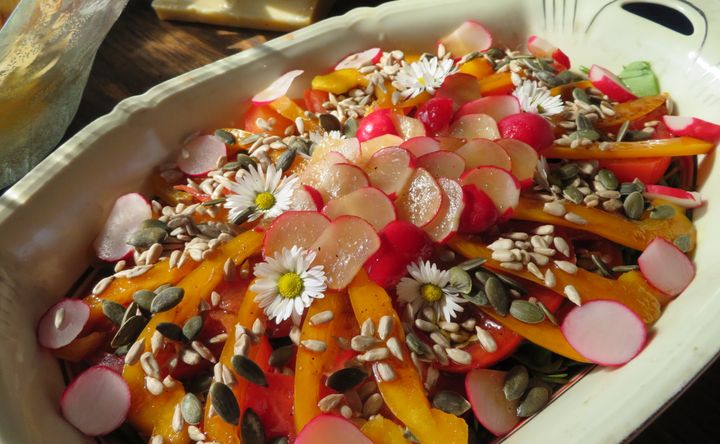 Menu Types
Vegan
Vegetarian
Organic
Gluten Free
Dairy Free
Nut Free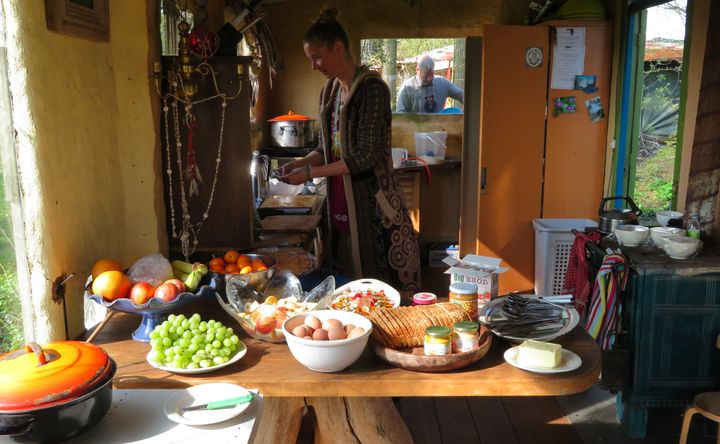 Menu/Cuisine
Our meals are organic and vegitarian, but if you have allergies we can Always see if we can make changes in the menus.
During a retreat you eat several breakfasts, simple and luxury ones, several lunches and diners.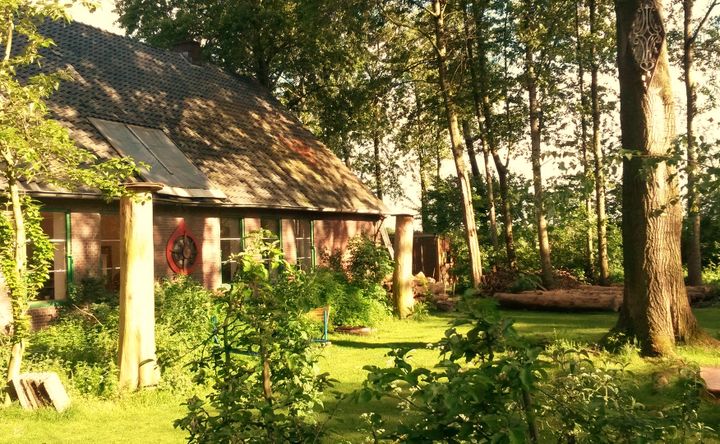 Directions
The centre is about 1 hour from Amsterdam. Here you can get the train to Apeldoorn or Deventer. The last bit of your journey goes by bus, unless you choose we pick you up at the central station.
Reviews
Write a review - tell others about your experience.
Seckin Ozmen January 30, 2020

Great Human Experience

In 2017 psy-fi festival in Holland, I was randomly walking in the festival area and was instantly struck by the highly inspirational speech of Mark, talking about his experience and what the magic mushroom is. I didn't have the chance that time to join the ceremony in the festival but two years later in 2019, I had been 3 times in the center : in spring, in summer and in autumn magic mushroom ceremonies. For me, the most attractive sign by Marc when I heart his first speech was, his describing the magic mushrooms (after telling all other medicine plants and their place) as the plants who are given by nature to show humans how to live on earth as human. Since then, this was the entry portal for me to the ceremonies. Having experienced also some other medicine plant ceremonies, I can say that from my experience magic mushroom ceremonies in Teuge were the most human level ones, as there is more human connection than other ceremonies I have had. You can talk, you can express yourself, you can contact others, you play music and sign together with the circle and especially you are encouraged and welcome to talk within the circle when the medicine is in it's peaks. There is space and time for everybody and the circle gives a strong ''a-hoo!'' after every talk which I find quite supportive. Expression and bringing your own wisdom to the center and sharing this with the circle made me really feel acknowledged as a human. The fire in the middle especially takes an important part in the ceremony, as it starts and closes the portal. From the fire, gate to the skies opens. Throwing all the unnecessary psychic loads to the fire and burning them there was also one of the most powerful practice for me during the ceremonies. Besides my inner experiences, the center itself is soooo beautiful and peaceful made by conscious and loves hands. The temple is created exactly for this experience and very very beautiful. ahh, looking to the green field from the balcony of the land connects you with the land of Holland. and the great food Maya prepares also comes from the own land and connects you with the land. The community around the temple is also very beautiful. I have seen very different and inspiring souls there. Mark and Maya are leading everything so beautifully and clearly, giving space to everybody to experience themselves. I learnt a lot from them. There is always a team of beautiful brothers and sisters (2-3 people) who support the participants during the ceremony and I always received what I exactly needed even without asking, they are like angels :) Reaching the location had been a bit challenging for me as I live in Germany approx. 500km away from the center. I either need to drive 5-6 hours by car or if I come by train I need to change a few trains and bus to reach there. So, going there only for one night for a weekend trip is a bit challenging as I go there directly after work and usually go back to work on Monday right afterwards the ceremony. But still, it absolutely worths and I think 5 days ceremonies will be much more better and intensive. So, I suggest to leave a bit more space before and after the ceremony to get it fully. Finally, I would say from my experience magic mushroom ceremony in the Earth Awareness center can provide a great human experience both by going deep into yourself or connecting with the human circle. I am grateful and already looking forward to my next ceremony there :) Seckin